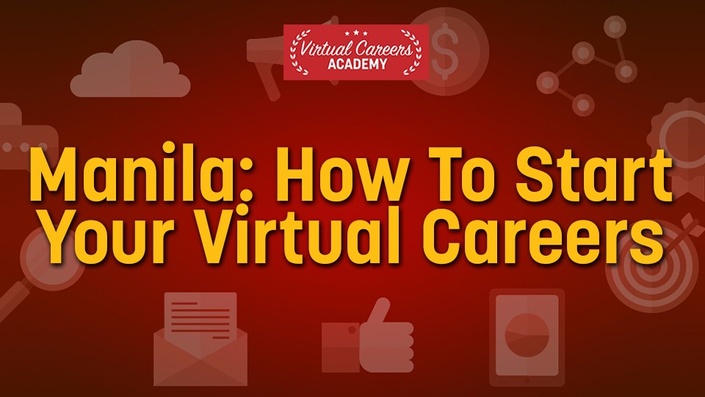 2016 Manila How To Start Your Virtual Careers Seminar
LEARN HOW TO START YOUR VIRTUAL CAREER RIGHT NOW
What's your

story

? What's your

pain

? Are you

one of them

?
For Virtual Assistants and Freelancers:
Are you like Noemi, a Virtual Assistant/Freelancer who been's working at home for 5 years already but still wonders where her next income is going to come from? She's still stuck in the feast famile cycle of freelancing and she has kids!
Are you like Queenie, who does work at home, but as a call center agent - still night shift and unhappy.
Are you like Anna, who struggles to compete with other VAs as she's charging $1-$3/hour - while she can't make ends meet.
Are you like Rhea Mae? She's a stay-at-home mom in Tacloban, Leyte who wants to discover other ways to earn. She wishes to have the courage to pursue her passion which is writing. Did I tell you she's not a techie?
For Parents, OFWs and Employees:
Are you like Jenina, an Overseas Filipino Worker (OFW), who dreams of returning to the Philippines? She wants to be with her kids, watch them grow and share their happiness everyday. If only there were options..
Are you like Ralph? He's a stressed-out 9-5 employee braving the rush hour traffic everyday. Back and forth. For a total of 4 hours. In the mornings, He just wants to stay in bed and catch more sleep.
Are you like Kathy who is on her toes whenever her boss is around? She feels guilty when she leaves the office at 5 pm. She is hesitant to file a vacation leave because it always gets disapproved. She also fears of losing her job and not having enough savings to sustain her family's needs.
Are you like Jojo? He's BPO employee whose graveyard schedule is taking a toll on his health. His cellphone has been nabbed three times while on his way to work at night. His mother nags him to quit his job but he's worried that he can't get the same compensation elsewhere.
You Have a Choice

Not to Experience These Pains. All You Have to Do is

Choose

.

Job security is dead. The "study hard, find job, work hard, get promoted and be successful" path doesn't work anymore. Proof? Retrenchment is common news. Benefits get slashed even without prior notice. Employers are not as employee-driven as they used to be. Times are changing so you should too.

Choose to earn enough money to enjoy the fruits of your work. Choose to take a worry-free vacation anytime. Choose to work at your own pace and at your own time. Choose to take full control of your life. Right here. Right now.

Armed with hope and good intentions, an OFW dreams of solving the problems of his family by leaving them behind. How ironic. Can you blame them? Working abroad is a quick way to earn. However, it comes with a price. An OFW constantly worries about their family back at home. Monthly remittance is not enough to take care of their kids' growth and well being. For married couples, distance often comes with loyalty issues. OFWs also get depressed and lonely over time.

Choose to accept these hurdles. Choose to learn and earn while still working as an OFW. Choose to go home. For good. Choose to be present for your loved ones. Choose to love.
Why You Should Read This...
Hi! I'm Jomar Hilario. I'm an Internet Marketing and virtual professional training guru of the Philippines. I have used the name "virtual assistant" (VA) to describe someone earning online for a client.
In my book, "Virtual Careers" you'll learn how to charge high and keep the clients you want to keep, and fire those you don't want to work with. Working online (Freelancing) doesn't have to be difficult. In fact, just reading the book will get you through most of the steps.


HOWEVER, FOR SOME OF YOU, YOU NEED MORE THAN A BOOK TO GET STARTED.
That's why I'm doing this RARE SEMINAR in CEBU on How To Get Started in Your Virtual Career - ONE TIME. Not sure if we'll do this again soon.

You need to GET YOURSELF INTO THE MINDS OF LIKE MINDED PERSONS!


And Get Mentored and Guided by the People Who Have Done What You Want To Achieve.


Imagine Your Ideal Day...


(There's a Proven System to Help You

PREPARE

for This )

7:00 am Wake up. You're still sleepy so you hit the sheets again and sleep some more.

8:00 am Finally wake up. Say a little prayer. Check loved ones if they're up. Hug them while their sleeping. Kiss them. Take the dog for a short walk around the neighborhood.

9:00 am Have a healthy breakfast with the family. Goof around with the kids. Hug them. Again. You just never get tired of hugging. Take them to the museum, pool or park, perhaps?

Jomar, how about work?

Didn't your client agree that your working schedule should be flexible? That you can take a leave anytime you want (with a week's notice, of course)? That your work is output based as long as you show proof?

Now back to your ideal day...

10:00 am You're a bit tired (and hungry) of all the goofing around with the kids. But hey! Who's complaining? Now that they've quieted down, you take a time out. You pick a book from your to-be-read file and start reading. Oh! A nice helping of cookies and tea is nice.

10:30 am Check emails. Reply to a few. Work a little. Smile.

12:30 nn Oops. Lunch time with the kids.

1:00 pm Take a quick nap with the kids.

2:00 pm Do some errands. Go to the mall. Watch a movie. Connect with people. Have merienda dates with friends. You love going to the mall on weekdays. Less people. No hassle, no traffic.

5:00 pm Continue working. Send end-of-the-working-day emails. Sign off. Log out.

7:00 pm Dinner with the family. Maybe some household chores.

9:00 pm Finally, have a restful sleep.

This may be a fantasy for you now but there are hundreds of virtual professionals who are experiencing this. They have all made a choice to earn dollars at home, eliminate daily stress and embrace their family more.

If you only knew how to start...
Yes, it's
Finally

Time- You Can Find Out How To Earn More Online As a Freelancer/Virtual Assistant in The...



Manila How to Start Your Virtual Career Seminar



This Seminar is That One Big

Step

 Towards
Your

Time Freedom

Story.

By Having a Virtual Career, You

Choose The Life You Deserve

TODAY.
Why Should You Listen to This Seminar?
.....so that you can take advantage of the vast opportunities in earning online
.....so that you can begin your quest in shifting to a virtual career
.....so that you'll know how your personal strengths affects your drive
.....so that you can list the skills that you have right now and how to monetize them online
.....so that you'll find out how to spot for online jobs that are stable and high-paying
.....so that you can immediately address your potential client's expectations and needs
.....so that you can ace your interview and bag the job you want
.....so that you'll learn the ropes on how to be indispensable to any company
.....so that you'll learn how to acquire new clients and retain existing ones
.....so that you can have the proper mindset in starting (and sustaining) your virtual career despite rejections
Are You Ready
to Start Your Virtual Career? Ito Na....
If you don't

PLAN YOUR LIFE

, others will plan it for you. And you don't want that, do you?



MAKE THE CHOICE

to earn dollars at home, eliminate daily stress and embrace
their family more.
Course Curriculum
2016 Manila How To Start With Virtual Careers Manila Seminar Contents
Available in days
days after you enroll
BONUS
Available in days
days after you enroll

Our past students have to say

"This is an excellent course — definitely worth checking love all topics. Each of them are really informative & well-discussed. All my negative thoughts about VA are gone & convinced me to pursue this career with all my might.ut!"
- Noel Lacasa

"I learned so much about apps and programs I haven't heard before. I also learned a lot of opportunities to make money online."
- Benj Bolivar

"This helps me gear towards Virtual Career path's know how and prepasses me to love and be committed to those career!"
- Charlene Espinosa

"Jomar let me visualize what my dreams are and he presented options on how I can earn more money and yet be my loved ones."
- Kristine Say Uy

"The topics gave me confidence that I can really start earlier online. It's just a matter of being aware of the tools available to me and how to use them for my advantage."
- April Joy Santos

"I love the specific details on how to start in Virtual Careers and the motivational exercises to give me a push."
- Frances Avisado

"Jomar shared practical tips to simplify and hasten the virtual journey. He gave the added push and boost of confident to pursue a Virtual Career."
- Jo Haber
You Can Pay via Bank Deposit for Jomar Hilario
(Only for Full Payments, Not For Monthly)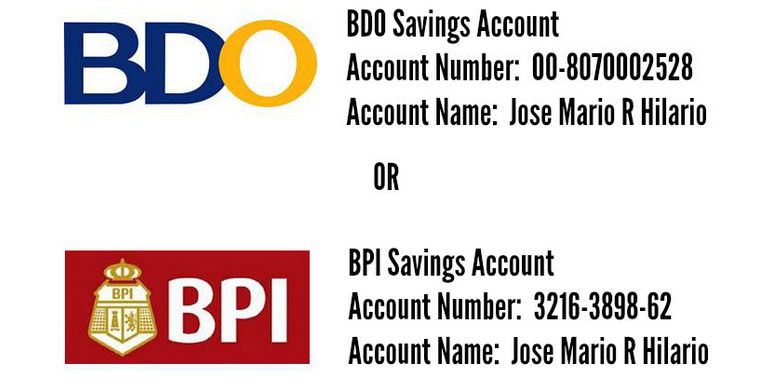 Then Fill up the details here:
Http://jhilario.com/paymentdetails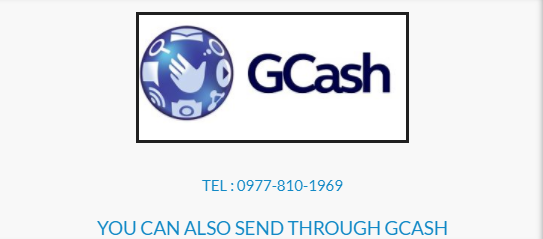 Frequently Asked Questions
When does the course start and finish?
The course starts now and never ends! It is a completely self-paced online course - you decide when you start and when you finish.
How long do I have access to the course?
How does lifetime access sound? After enrolling, you have unlimited access to this course for as long as you like - across any and all devices you own.
What if I am unhappy with the course?
We would never want you to be unhappy! If you are unsatisfied with your purchase, contact us in the first 30 days and we will give you a full refund.
Your Instructor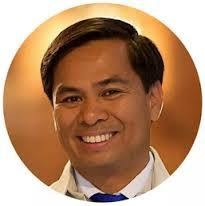 Author of Virtual Careers, the Book
Internet Marketing and Virtual Professional Training Guru of the Philippines.
#1 Virtual Professional Podcaster in the Philippines
#1 Longest Running Virtual Careers Webinar in the Philippines
Bo Sanchez' Internet Marketing Guru