Awesome Masterclass =


You'll feel more secure in life knowing you have a second or third source of income - multiple sources of income!

You'll see the reality of what the gurus tell you to create - multiple income streams -because of this course bundle -without the sweat & tears & large capital needed in getting multiple real estate investments.

You'll be given time to create an automated marketing pipeline, so you can free your time to do what you love in your business or life.

Learn the tools and the mindsets to make it work to give you autopilot income.

Learn the secrets of successful internet businesses that you can model and adapt to any kind of business-even one that is not online.

Learn how you can grow your list and make more sales - using the apps and concepts in the course.

Learn how to setup the autopilot income system step-by-step so you can get started without the technical overwhelm.

Learn how you can set up autopilot system once and reap the benefits from it again and again - recurring income is not just from real estate.

INFLUENCE 101:



Learn how you can apply marketing psychology to sell online ( No previous marketing knowledge or experience needed)

Increase conversions on a sales page by applying the Social Proof concept to increase sales.

Learn how you can use MARKETING PSYCHOLOGY to influence customers to say "yes" to you more often - without using the phone or doing any face to face conversations.

Understand the underlying psychological principles so that you'll be ready to get people to do just about anything for you and generate higher income for your family or business.

Discover the psychological principles which were kept secret for a long time so that you can stop spending fatiguing months on product creation and then make little or no sales.

You will be protected when someone else is trying to influence you by using the psychological principles you will brilliantly know in this course.

Learn how you can influence potential customers to take any kind of action you want. (Mostly sales and opt-ins).

Become almost overnight many times more influential than you currently are!

Learn how you can CAPTURE your audience's attention with story-telling to influence.

Learn how adding a single sentence to your request can double the chances that the other person will agree to it.
Here are our past students have to say

"This is a wonderful opportunity for Filipinos to upgrade, have breakthrough and financial freedom."
- Rowena R. De Chavez

"I was able to submit my output ahead of schedule that the client was impressed and gave me additional pay for it."
- Jaysarie Che-Gudran

"The mentor desires the success of the attendees by presenting ways & tools to be successful."
- Arvin L. Guinto

"I never thought, me a grandmother could understand and learn these techie topics. You've made the difficult easy. "
- Marivien T.

"The best thing about Jomar's seminar, it does not just deal with the technical side. His seminars can help you come out of your shell as a person."
- Edward Gosioco

"It teach us personal development, marketing... I enjoyed this most as I feel I'm one step towards living life spent with my family and work on my passion."
- Mary Rose Ocampo
Do you work everyday?
I'm guilty of being unappreciative of the gift I've been given.
You see, I'm carrying baby Alexa almost everyday (no, if I'm going to be honest -EVERYDAY!!!)
Twice a week, no - let's be honest - before the rains started - I would spend hours outdoors with the kids - everyday.
I would train them badminton (youtube helps me teach them).
I would throw shuttlecocks at them -four of them - in succession.
"Ok, reply with a backhand only!"
"This time, forehand only!"
"Face each other and just Serve!"
I would tell them about my limited knowledge about the names of the plants around…
Ask them to collect leaves that we can draw later…
We would walk around the pool with our heads turned up - looking at the clouds and sunset - only - avoiding the people and the bats flying around.
…We would paint the basketball with colored chalk, do some piko, roller blades, feed the fish, run around avoiding the tag…"it".
...They would take turns riding the swing - fighting for their turn is more like it…while I would swing them higher
...I assisted each child's first (2nd, …n) tries of going down the slide - being careful to catch them at the bottom
before they splat on the rubber flooring.

But today, there's baby Alexa so most of the time - I let her lead me wherever she wants to go. Her tiny hand would
wrap around my index finger and I'd follow her as she strays near the pool's edge or near an angry cat.

As I said … "I'm guilty of being unappreciative of the gift I've been given."
These are some of the gifts I have been given.
But I don't really appreciate them today.
I just described to you MOST OF MY DAY…eveyday.
YOUR GIFT
TODAY is a gift.
Every living human has it. No one can take it from you, umulan man o umaraw, traffic man o hindi.
"The future depends on what you do today."
What are you doing today (to your gift)?
How do you feel about your future? Your virtual career future?
Speaking of future, I've talked about the new goldrush: Earn from FB messenger bots.
Earning from FB messenger Bots is one of the topics in AWESOME MASTERCLASS.
Don't wait before too many people knew about it.
Become one of the first few people to know about this new goldrush.
Learn Autopilot Income APPS & Influence Marketing Skills put together to create income for you.
Join the AWESOME MASTERCLASS and learn all below:
2. Autopilot Income Apps Put Together to create income for you.
3. Facebook Messenger Bots
4. SECRET BONUS APPS YOU CAN USE TO UPGRADE YOUR SKILLS OFFERING AS A VP....
What you'll get from Masterclass 2017:
You'll be enjoying Masterclass as a workshop - you'll learn HOW TO DO THE SKILLS in the room/webinar - plus the why and marketing psychology behind it all.

You'll get live a 4 hour monthly workshop.

You'll get a 2 hour monthly step by step webinar.

You'll get recordings for both (especially great if you're not in the live event/ofw).
Course Curriculum
HOW TO ACCESS YOUR AUTOPILOT 101 AND INFLUENCE 101 COURSE
Available in days
days after you enroll
Autopilot101 Course
Available in days
days after you enroll
STUDENT SPECIAL DISCOUNT
Available in days
days after you enroll
Courses Included with Purchase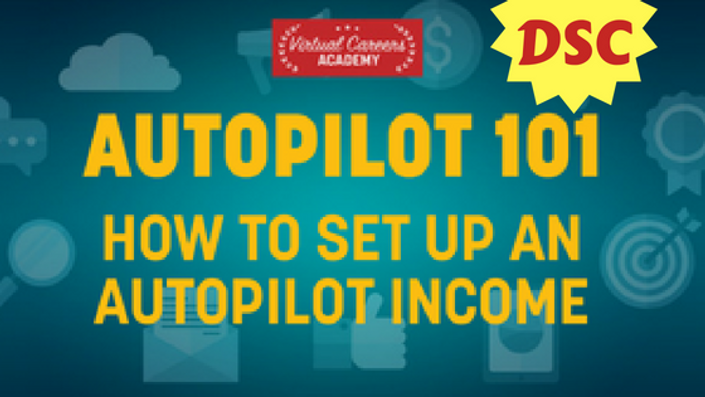 Auto Pilot 101
How to Set up An Autopilot Income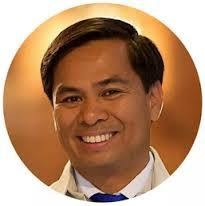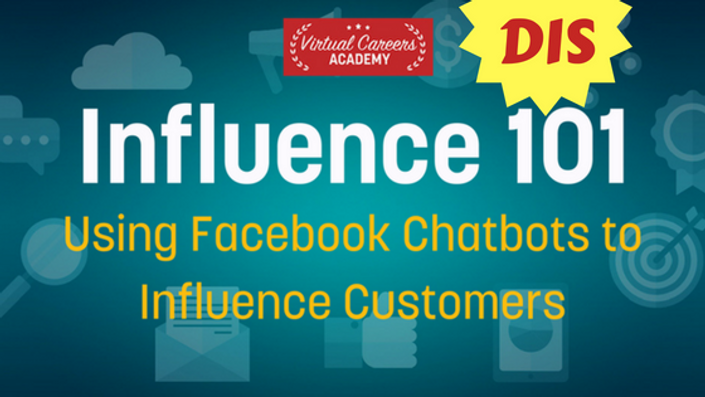 Influence 101
Using Facebook Chatbots to Influence Customers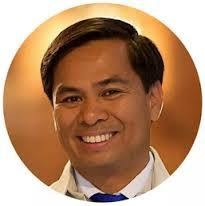 Original Price: $315
Here are our past students have to say

"Grabe! Power! Inspiring to have a BIG CHANGE as a choice.!"
- Alfie Abiabi

"I learned to embrace the change and you have choice. Be flexible.!"
- Cyzel Marie Joy Calatrava

"The whole thing is informative and really help us to be ready emotionally, intellectually for the job."
- Rachelle Ann E. Bodino

"After 2 months of training provided by the client, I was hired for a long-term gig!"
- Arvin Peralta

"It opened my eyes that there is an opportunity to earn more here in our country"
- Jess H. Zapanta
Frequently Asked Questions
When does the course start and finish?
The course starts now and never ends! It is a completely self-paced online course - you decide when you start and when you finish.
How long do I have access to the course?
How does lifetime access sound? After enrolling, you have unlimited access to this course for as long as you like - across any and all devices you own.
What if I am unhappy with the course?
We would never want you to be unhappy! If you are unsatisfied with your purchase, contact us in the first 30 days and we will give you a full refund.
Your Instructor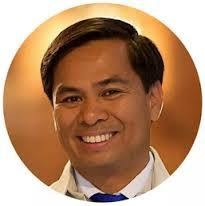 Author of Virtual Careers, the Book
Internet Marketing and Virtual Professional Training Guru of the Philippines.
#1 Virtual Professional Podcaster in the Philippines
#1 Longest Running Virtual Careers Webinar in the Philippines
Bo Sanchez' Internet Marketing Guru