DO YOU HAVE ENOUGH TIME OUTSIDE WORK AND PAYING THE BILLS TO REALLY ENJOY YOUR LIFE?
YOU ARE NOT ALONE
You're Stuck, Here's An Escape Plan.
Here Are Stories of Ordinary Filipinos Who Discovered The Benefits of Working from Home...

Learn How You Can Turn Your Skills and Ideas to Earn Dollars at Home, Eliminate Daily Stress and Embrace Your Family More!
"Are you living the life you envisioned for yourself when you were young and excited about the future?"
I Share a Proven System That Gives You Everything You Need to Get Started on the Path to Freedom and Living a Better Life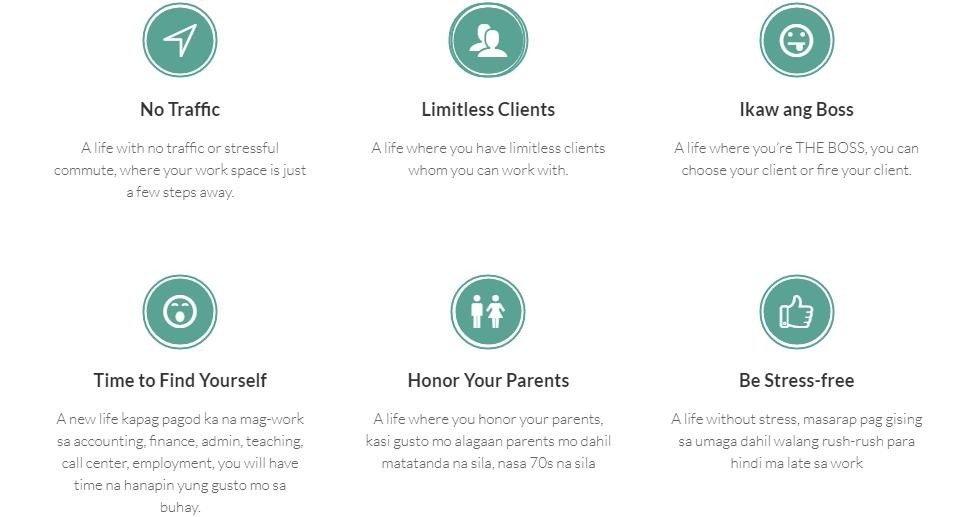 Resign and Enjoy Freedom: Is This Your Dream?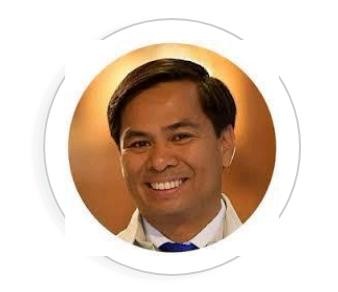 Hi! I'm Jomar Hilario. I'm an Internet Marketing and virtual professional training guru of the Philippines. I have used the name "virtual assistant" (VA) to describe someone earning online for a client. My bold prediction : In 2025, the virtual careers industry in the Philippines will rival the amount of foreign money that OFWs bring into the country. Not only will it help the economy; it will also strengthen family ties. Everybody's at home to pursue the things they love - together with their loved ones. After all, life is not just above work.Still there? Yes? Maybe you have read actual stories of ordinary people who are now enjoying their new life in my book, "Virtual Car?eers" and want to learn more secrets on how you can earn without selling anything - online.
You're still reading this because you want to know how I got involved in Bro. Bo Sanchez' successful online presence.
You're still reading this because of my advocacy towards helping virtual assistants and online businesses. OFWs, single parents and stressed-out employees have been thankful for I have opened their eyes on how to get monthly income online. Because of this, I'm known as the Tim Ferriss (The 4-Hour Work Week author) of the Philippines (even Tim knows this!).
You're still reading this because of the cutting-edge online courses that have helped hundreds of Filipinos monetize their skills and promote their businesses using the internet.
You're still reading this because you have watched my weekly

9 pm Monday webinar at jomarhilario.com.
Want to Jumpstart Your Virtual Career? Here's What You'll Get..

DAY 1 — Live Meet Up #1 Recording
How to develop the skills you need to be successful in your Virtual Career
DAY 2 — Pre-event Webinar #1 Recording
STARTING: Overcoming Fear of Beginning/ Set up Emergency BackupPlan/Overcoming Fear of Getting Clients
DAY 2 — Pre-event Webinar #1 Recording
STARTING: Overcoming Fear of Beginning/ Set up Emergency BackupPlan/Overcoming Fear of Getting Clients
DAY 3 — Live Meet Up #2 Recording
EXPECTATIONS: Stages of Being a VA, Newbie to Level Up
DAY 4 — Pre-event Webinar #2 Recording
GETTING THE JOB: Interviewing a Client, Resume and Blog
DAY 5 — Live Meet Up #3 Recording
How to Properly Write and Follow Incredible Goals, Strategies, and Tactics to Succeed in Your Virtual Career
DAY 6 — Live Event #1: Summit Recording
Talk 1: How to transition from a full-time job to your new Virtual Career – Veiah Lim
Talk 2: How to effectively manage your time and structure your daily activities in your Virtual Career – Marivic Gutierrez
Talk 3: The Missing 'Gap' to Getting Rich With Your Virtual Career Skills – Nina Lauren Mendoza
Talk 4: The Shocking Truth to Why You Struggle to Market Yourself and Succeed in Your Virtual Career – Ann Penaredondo
DAY 7 — Live Event #2: Seminar Recording
Mustn't Dos for Va's (Sins of VAs)
Must Dos for Va's (VA Holiness Practices)
MARKETING & CAREERS : Branding, Marketing Your Business / Target Client vs Ideal Client / Business Plan for VAs/Selecting A Career
CAREERS : List of Careers and Their Apps For Your Blog
MONEY : Billing, Handling Late Payments and Getting Paid, Financial Zen, VA Contract
DAY 8 — Post-event Webinar #1 Recording
LEGAL & ACCOUNTING: Registering your Virtual Career / Legal /Accounting
DAY 9 — Post-event Webinar #2 Recording
TIME & OBSTACLES:Time and Tasks Tracking"Mastering The Whirlwind"
Working Smarter
Focus
How to Handle Mistakes
Fear of Mistakes
Overcoming SuperVA Overload
That's a Total of
9 Days Worth

of Learnings!
Course Curriculum
Pre-Seminar Events
Available in days
days after you enroll
Day 1
Available in days
days after you enroll
Day 2
Available in days
days after you enroll

"If you want freedom — financial, emotional or location freedom — Jomar's event is another opportunity for you to learn, to change your mindset, to start and achieve these dreams. The apps, tools, tips and best practices shared during his courses are very helpful. They opened my mind to new possibilities that I never thought before as achievable."

– Cyzel Calatrava
Associate manager, virtual business manager, social media manager


"Thank you, Jomar, for helping SAHMs (Stay-at-Home Moms) like me to see more opportunities and for giving us the courage to pursue our dreams."
– Rhea Mae Apacible
SAHM with a Virtual Career


"Jomar Hilario is a blessing for an overseas Filipino mom like me. He helped us not only to become a virtual professional but also to have confidence in our abilities and to have the right attitude and mindset. Because of Jomar, being a hands-on-mom and a career woman at the same time is possible."
– Teddilou Guinto, Wahmpreneur


1. I realized that work-at-home is also a very good option, realistic, & attainable.
2. Jomar uplifts the Pinoy global integrity when it comes to online stuff.
3. Jomar does not limit his training within the agenda but also injects inspirations & motivations.
4. In my opinion Jomar's free stuff, like webinars & email tips, is as good as the paid trainings (a clear example of good karma).
5. Jomar challenges, instead of spoon-feeds.
- Joseph B. Verdida, Social Media Manager


"Jomar Hilario is one of my answered prayers. I'm a BSIT graduate from SLU Baguio City and I love to do many things using the computer; programming, internet, graphics, office, etc. I am also a full time employee and for 9 years of employment, I'm not yet sure of what I really want in life. I have two beautiful kids but the problem is that I don't have much time for them because I'm working in the office. So I asked God to show me an opportunity where I can do what I want, earn a living and at the same time, be with my family. And then, the name 'Jomar Hilario' got my attention in the internet. I'm not sure where it came from :-). I learned that he's teaching Filipinos to be a VA. I signed up to his newsletter and because I can't wait for the next VA seminar, I bought the downloadable one.In his seminar, Jomar said: ""Success is obvious."" Hahaha I realized I already knew from the start what I really want to become. I want to become an expert in computer and internet. Last year, I tried working on the internet but ended up in several types of scams. Well, at least now I'm aware.My journey as a VA is just starting, but I'm confident that I can be successful . I'm doing all my best to finish the assignment and make it super good, because I now understand that 'SUCCESS IS OBVIOUS'.
-Dalisay Montoya, PCB Design Engineer


Our past students have to say

"I learned so much about apps and programs I haven't heard before. I also learned a lot of opportunities to make money online."
- Benj Bolivar

"I love all topics. Each of them are really informative & well-discussed. All my negative thoughts about VA are gone & convinced me to pursue this career with all my might."
- Noel Lacasa

"This helps me gear towards Virtual Career path's know how and prepasses me to love and be committed to those career."
- Charlene Espinosa

"Jomar let me visualize what my dreams are and he presented options on how I can earn more money and yet be my loved ones."
- Kristine Say Uy

"The topics gave me confidence that I can really start earlier online. It's just a matter of being aware of the tools available to me and how to use them for my advantage."
- April Joy Santos

"I love the specific details on how to start in Virtual Careers and the motivational exercises to give me a push."
- Frances Avisado

"Jomar shared practical tips to simplify and hasten the virtual journey. He gave the added push and boost of confident to pursue a Virtual Career."
- Jo Haber
GET Your Date With Freedom: Virtual Careers Summit & Seminar Downloadable Version
Look, there's no question the world is changing. Companies are slashing benefits, cutting costs, and making you responsible for your own retirement.It's now up to you to make your retirement dreams come true and having your virtual career can help you do it.
You Can Pay via Bank Deposit for Jomar Hilario
(Only for Full Payments, Not For Monthly)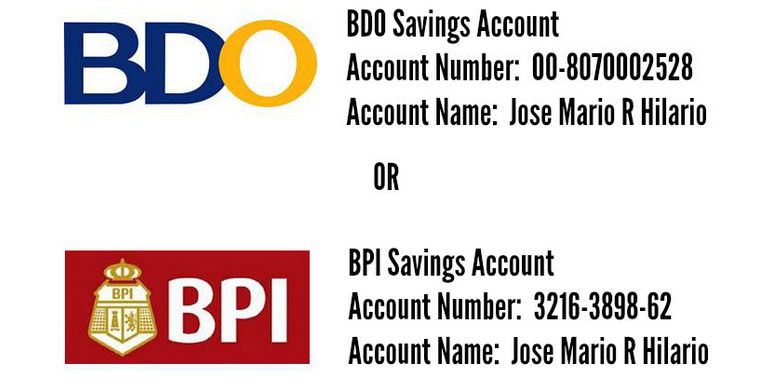 Then Fill up the details here:

Http://jhilario.com/paymentdetails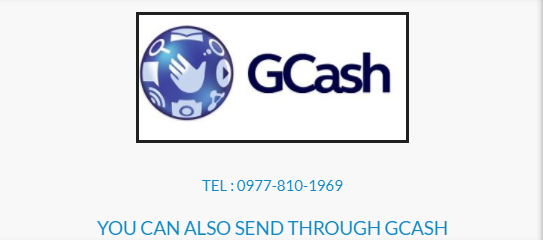 Your Instructor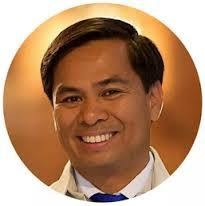 Author of Virtual Careers, the Book
Internet Marketing and Virtual Professional Training Guru of the Philippines.
#1 Virtual Professional Podcaster in the Philippines
#1 Longest Running Virtual Careers Webinar in the Philippines
Bo Sanchez' Internet Marketing Guru
Frequently Asked Questions
When does the course start and finish?
The course starts now and never ends! It is a completely self-paced online course - you decide when you start and when you finish.
How long do I have access to the course?
How does lifetime access sound? After enrolling, you have unlimited access to this course for as long as you like - across any and all devices you own.
What if I am unhappy with the course?
We would never want you to be unhappy! If you are unsatisfied with your purchase, contact us in the first 30 days and we will give you a full refund.