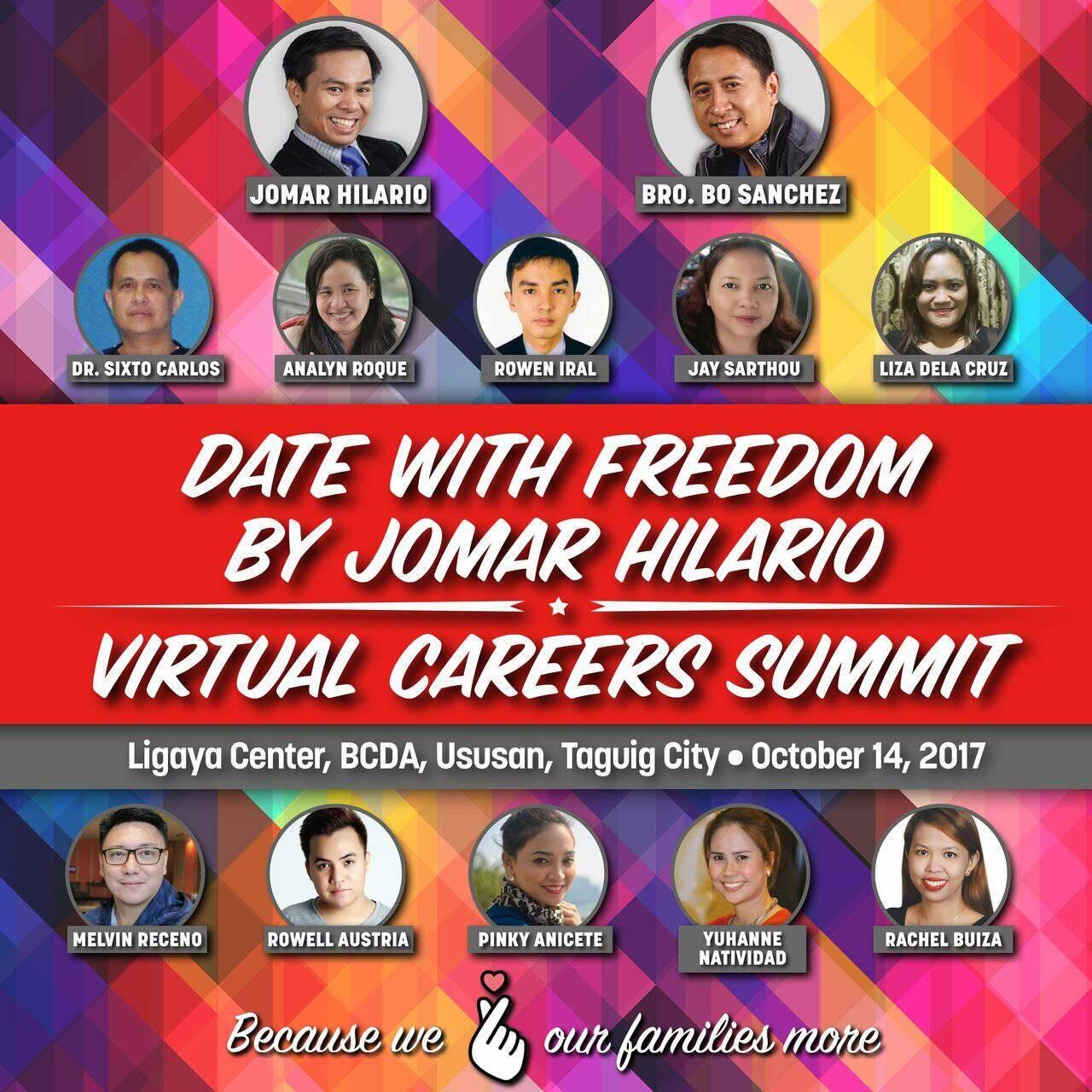 Virtual Assistant Training:
Your Key To Getting Clients ----> How You Can Make Your Tutorial Impressive
Here Are Stories of Ordinary Filipinos Who Discovered The Benefits of Working from Home...

I Share a Proven System That Gives You Everything You Need to Get Started on the Path to Freedom and Living a Better Life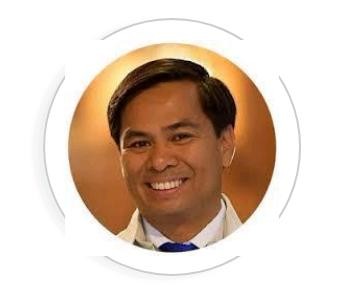 Hi! I'm Jomar Hilario. I'm an Internet Marketing and virtual professional training guru of the Philippines.
I have used the name "virtual assistant" (VA) to describe someone earning online for a client.
My bold prediction : In 2025, the virtual careers industry in the Philippines will rival the amount of foreign money that OFWs bring into the country. Not only will it help the economy; it will also strengthen family ties. Everybody's at home to pursue the things they love - together with their loved ones. After all, life is not just above work.
Still there? Yes? Maybe you have read actual stories of ordinary people who are now enjoying their new life in my book, "Virtual Careers" and want to learn more secrets on how you can earn without selling anything - online.
But really, why are you still reading this?
You're still reading this because you want to know how I got involved in Bro. Bo Sanchez' successful online presence.
You're still reading this because of my advocacy towards helping virtual assistants and online businesses. OFWs, single parents and stressed-out employees have been thankful for I have opened their eyes on how to get monthly income online. Because of this, I'm known as the Tim Ferriss (The 4-Hour Work Week author) of the Philippines (even Tim knows this!).
You're still reading this because of the cutting-edge online courses that have helped hundreds of Filipinos monetize their skills and promote their businesses using the internet.
You're still reading this because you have watched my weekly 9 pm Monday webinar at virtualcareersbook.com/webinar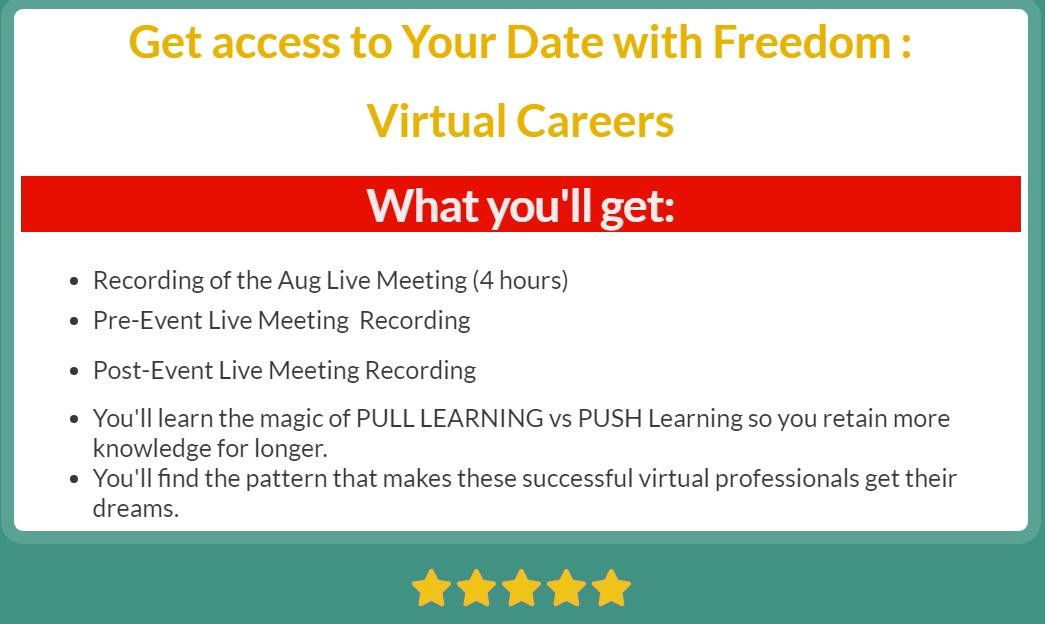 LEARN HOW TO START YOUR VIRTUAL CAREER RIGHT NOW
What's your

story

? What's your

pain

? Are you

one of them

?
For Virtual Assistants and Freelancers:
Are you like Noemi, a Virtual Assistant/Freelancer who been's working at home for 5 years already but still wonders where her next income is going to come from? She's still stuck in the feast famile cycle of freelancing and she has kids!
Are you like Queenie, who does work at home, but as a call center agent - still night shift and unhappy.
Are you like Anna, who struggles to compete with other VAs as she's charging $1-$3/hour - while she can't make ends meet.
Are you like Rhea Mae? She's a stay-at-home mom in Tacloban, Leyte who wants to discover other ways to earn. She wishes to have the courage to pursue her passion which is writing. Did I tell you she's not a techie?
For Parents, OFWs and Employees:
Are you like Jenina, an Overseas Filipino Worker (OFW), who dreams of returning to the Philippines? She wants to be with her kids, watch them grow and share their happiness everyday. If only there were options..
Are you like Ralph? He's a stressed-out 9-5 employee braving the rush hour traffic everyday. Back and forth. For a total of 4 hours. In the mornings, He just wants to stay in bed and catch more sleep.
Are you like Kathy who is on her toes whenever her boss is around? She feels guilty when she leaves the office at 5 pm. She is hesitant to file a vacation leave because it always gets disapproved. She also fears of losing her job and not having enough savings to sustain her family's needs.
Are you like Jojo? He's BPO employee whose graveyard schedule is taking a toll on his health. His cellphone has been nabbed three times while on his way to work at night. His mother nags him to quit his job but he's worried that he can't get the same compensation elsewhere.
You Have a Choice

Not to Experience These Pains. All You Have to Do is

Choose

.

Job security is dead. The "study hard, find job, work hard, get promoted and be successful" path doesn't work anymore. Proof? Retrenchment is common news. Benefits get slashed even without prior notice. Employers are not as employee-driven as they used to be. Times are changing so you should too.

Choose to earn enough money to enjoy the fruits of your work. Choose to take a worry-free vacation anytime. Choose to work at your own pace and at your own time. Choose to take full control of your life. Right here. Right now.

Armed with hope and good intentions, an OFW dreams of solving the problems of his family by leaving them behind. How ironic. Can you blame them? Working abroad is a quick way to earn. However, it comes with a price. An OFW constantly worries about their family back at home. Monthly remittance is not enough to take care of their kids' growth and well being. For married couples, distance often comes with loyalty issues. OFWs also get depressed and lonely over time.

Choose to accept these hurdles. Choose to learn and earn while still working as an OFW. Choose to go home. For good. Choose to be present for your loved ones. Choose to love.
Here are some of the reasons why they take the path of working at home and be a Virtual Professional.
Take care of your kids and be with them all the time.

Kasama mo ang kids mo sa lahat ng activities nila sa school.

Be able to enjoy your kids while they're young.

Laging may kiss and "Love you, Ma." Priceless diba?


Kahit anong oras pwede mong i-hug yung mga kids mo dahil buong araw kaming magkasama

You can give your family the time whenever they needed you.

To earn while attending to the household chores and daily needs of your family.

Alagaan parents mo. Matanda na kasi sila eh. 70s na..

May naiaabot ka sa mga magulang mo na hindi kailangan humingi sa asawa mo

Help your husband in providing for your needs and vacation plans.

To make a living while staying close with your family

There is no commute going to work

You can avoid traffic and long hours of travel

Hindi mo na kailangan makipagbuno sa malalang traffic

Masarap pag di ka na nakikipagsiksikan sa mrt or naghahabol ng fx he he he..

Masarap yung pwedeng mag time-in time-out anytime.

Matulog... Pwede ka gumising anytime you want

You can work sa sarili mong oras.

You can work in pajamas/shorts.

Pwedeng hindi ka pa nagsuklay o naligo.

Masarap ang di kailangan magpaalam sa boss pag magleleave.

You can work anywherebasta may internet


You can arrange your schedules both personal and work
Why Should You Get This Summit?
.....so that you can take advantage of the vast opportunities in earning online
.....so that you can begin your quest in shifting to a virtual career
.....so that you'll know how your personal strengths affects your drive
.....so that you can list the skills that you have right now and how to monetize them online
.....so that you'll find out how to spot for online jobs that are stable and high-paying
.....so that you can immediately address your potential client's expectations and needs.
....so that you can ace your interview and bag the job you want
.....so that you'll learn the ropes on how to be indispensable to any company
.....so that you'll learn how to acquire new clients and retain existing ones
.....so that you can have the proper mindset in starting (and sustaining) your virtual career despite rejections
Don't Miss Out on this Life Changing Event!
This Workshop is That One Big Step Towards
Your Time Freedom Story.
Here Are Some of My Past Events
, Speaking Engagements, Mentors
and Students...
Course Curriculum
Pre-event #1 Live Meet up :Learn How to develop the skills you need to be successful in your Virtual Career
Available in days
days after you enroll
Pre-Event #2 Live Meet Up:
Available in days
days after you enroll
October 14, 2017 Date With Freedom Live Event
Available in days
days after you enroll


"If you want freedom — financial, emotional or location freedom — Jomar's event is another opportunity for you to learn, to change your mindset, to start and achieve these dreams. The apps, tools, tips and best practices shared during his courses are very helpful. They opened my mind to new possibilities that I never thought before as achievable."
– Cyzel Calatrava,
Associate manager, virtual business manager, social media manager


"Thank you, Jomar, for helping SAHMs (Stay-at-Home Moms) like me to see more opportunities and for giving us the courage to pursue our dreams."
– Rhea Mae Apacible, SAHM with a Virtual Career

"Jomar Hilario is a blessing for an overseas Filipino mom like me. He helped us not only to become a virtual professional but also to have confidence in our abilities and to have the right attitude and mindset. Because of Jomar, being a hands-on-mom and a career woman at the same time is possible."
– Teddilou Guinto, Wahmpreneur

1. I realized that work-at-home is also a very good option, realistic, & attainable.
2. Jomar uplifts the Pinoy global integrity when it comes to online stuff.
3. Jomar does not limit his training within the agenda but also injects inspirations & motivations.
4. In my opinion Jomar's free stuff, like webinars & email tips, is as good as the paid trainings (a clear example of good karma).
5. Jomar challenges, instead of spoon-feeds.
- Joseph B. Verdida, Social Media Manager


"Jomar Hilario is one of my answered prayers. I'm a BSIT graduate from SLU Baguio City and I love to do many things using the computer; programming, internet, graphics, office, etc. I am also a full time employee and for 9 years of employment, I'm not yet sure of what I really want in life. I have two beautiful kids but the problem is that I don't have much time for them because I'm working in the office. So I asked God to show me an opportunity where I can do what I want, earn a living and at the same time, be with my family.
And then, the name 'Jomar Hilario' got my attention in the internet. I'm not sure where it came from :-). I learned that he's teaching Filipinos to be a VA. I signed up to his newsletter and because I can't wait for the next VA seminar, I bought the downloadable one.
In his seminar, Jomar said: ""Success is obvious."" Hahaha I realized I already knew from the start what I really want to become. I want to become an expert in computer and internet. Last year, I tried working on the internet but ended up in several types of scams. Well, at least now I'm aware.
My journey as a VA is just starting, but I'm confident that I can be successful . I'm doing all my best to finish the assignment and make it super good, because I now understand that 'SUCCESS IS OBVIOUS'.


-Dalisay Montoya, PCB Design Engineer

Jomar Hilario created in me the desire to continue to live a productive life again.
I am 62 now, and before i met Jomar in his seminars, i think there is not much for me to live for, just going through the motions of old age, and allowing a boring retirement to finish me off.
in his seminars and FB groups, Jomar gave me a new pair of goggles to look through my murky waters, giving me hope to make my retirement a lively trek to heaven.
Jomar made me realize, through the JH seminars i attended and his FB groups i have joined, that i have so many new things to learn which can give me back the productive life i lost after retirement.
Thanks Jomar! God bless you and your work!
- Felix Padua, Real Estate Salesman

Jomar Hilario has opened my eyes to the world of possibilities wherein it is possible to earn the amount of money that I want and have the time freedom that I want.. Through teaching us about how to become a (better) VA that is more marketable than other VAs, he has given us the edge over other VAs out there.. This information alone will allow me to have some of the time freedom that I truly desire.. And through his webinars he has shown and taught me ways of how to possibly earn online that is not only applicable but doable for me as a Filipino in the Philippines.
-John Carlos Balasabas, Social Media Manager (VA)

Jomar Hilario has helped me a lot. Even though I still do not have a gig after I attended the VA seminar last January 14, 2012, sir Jomar helped or taught me many things that changed me. First of all, because of him, I developed a hundred percent positive thinking towards everything in life. Before, I would do this in some situations only. Sir Jomar helped me to fully understand what a VA is, how to become one, and how to be successful, and be rich. Through him, I learned many things or tools in the internet, on how to use them, and how to create too. Mr. Jomar Hilario really changed my life to become a better person, and soon to be the best.
-Rochelle Nazareno Carbonell, Virtual Assistant

Jomar Hilario has helped me open up the idea of working at home. At first I was hesitant that this kind of work exists. I thought it's just one of the "scams". Until I joined one of Jomar's Webinar and found it very interesting. So, I decided to attend the VA Seminar in Cebu last May 5, just in time for my vacation in Cebu (since i'm currently based in Singapore) and as a birthday gift to myself (as the shedule happened to be the day after my birthday). This seminar was the first one wherein I didn't even feel sleepy at all. Maybe because the subject is very interesting to me and Jomar is also a good speaker wherein he gives us practical lessons that are also easy to be understood for us "not-so-computer-literate". I went home smiling and full of hope for the coming days ahead. Thank you to Brother Bo Sanchez for introducing and mentoring Jomar Hilario who is as nice as he is. Looking forward to attending more seminars and making money with you Sir Jomar :)
- Riza Flor Yncierto, Pharmacist

Jomar VA seminar help me to find new way of resources to be productive and to produce more income. It help me financially and help me to share more with my family and to give back to God by means of tithing. It help me as well to do another investment. Thank you Jomar you help me financially and you are one of the reason why I become more generous and spread the knowledge that I learned from you. I only started last february, within 3 months a lot if things has change and it was because of your help.

- Reynald Hernandez
Frequently Asked Questions
When does the course start and finish?
The course starts now and never ends! It is a completely self-paced online course - you decide when you start and when you finish.
How long do I have access to the course?
How does lifetime access sound? After enrolling, you have unlimited access to this course for as long as you like - across any and all devices you own.
What if I am unhappy with the course?
We would never want you to be unhappy! If you are unsatisfied with your purchase, contact us in the first 30 days and we will give you a full refund.
Your Instructor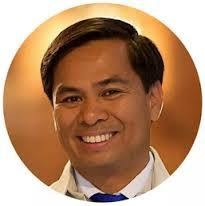 Author of Virtual Careers, the Book
Internet Marketing and Virtual Professional Training Guru of the Philippines.
#1 Virtual Professional Podcaster in the Philippines
#1 Longest Running Virtual Careers Webinar in the Philippines
Bo Sanchez' Internet Marketing Guru