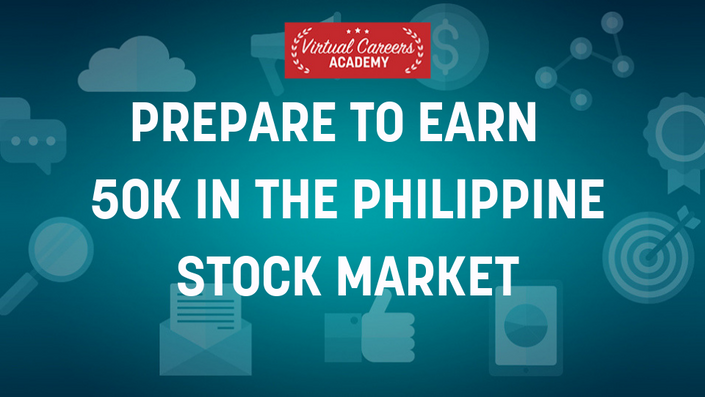 Prepare To Earn 50K In The Philippine Stock Market
Learn a proven system on HOW I MAKE TRADING PLANS so you can EARN MORE from the STOCK MARKET!
Warning If you're looking for a "HOW TO BUY STOCKS SPECIFIC STRATEGIES" - this is NOT it.
Instead here you will find the SECRETS how the STOCK MARKET WORK THAT PEOPLE REALLY DO NOT TELL YOU.
For strategies na pa sundot sundot, just refer to YOUTUBE.

Here we want to be prepared as the titled says.
Coverage of Earn 50K in the Philippine Stock Market Course:
1. How to skip Fundamental Analysis in the Philippine Market
2. How to skip deep Technical Analysis in the PSE
3. How to select which stocks to study (It really is just a short list)
4.How to create your own trading plan (not Peso Averaging)
5. How to test if your trading plan will work for you or not.
6. How to arrest feelings of FOMO, Fear and Greed. (Fomo: fear of missing out)
7. How to finally buy or sell at the right time based on your personal trading plan.
8. How to react when a hot stock tip is given and how to evaluate yourself if you reacted incorrectly.
9. How to make at least 14% returns in a few months using your personal trading plan.
10. How does Jomar create his own trading plan?
11. How to be more confident when looking at a stock chart - and know what things to watch out for (no it's not stock patterns like "head and shoulders") - for the newbie.
12. How to minimize doubt in your stock trading plans.
13. How to evaluate if a rumor on a stock is valid or if you're being manipulated.
14. How to use all the above if you wish to apply "PESO AVERAGING".

"I ALREADY ACHIEVED MY GOAL OF DOUBLING MY MONEY"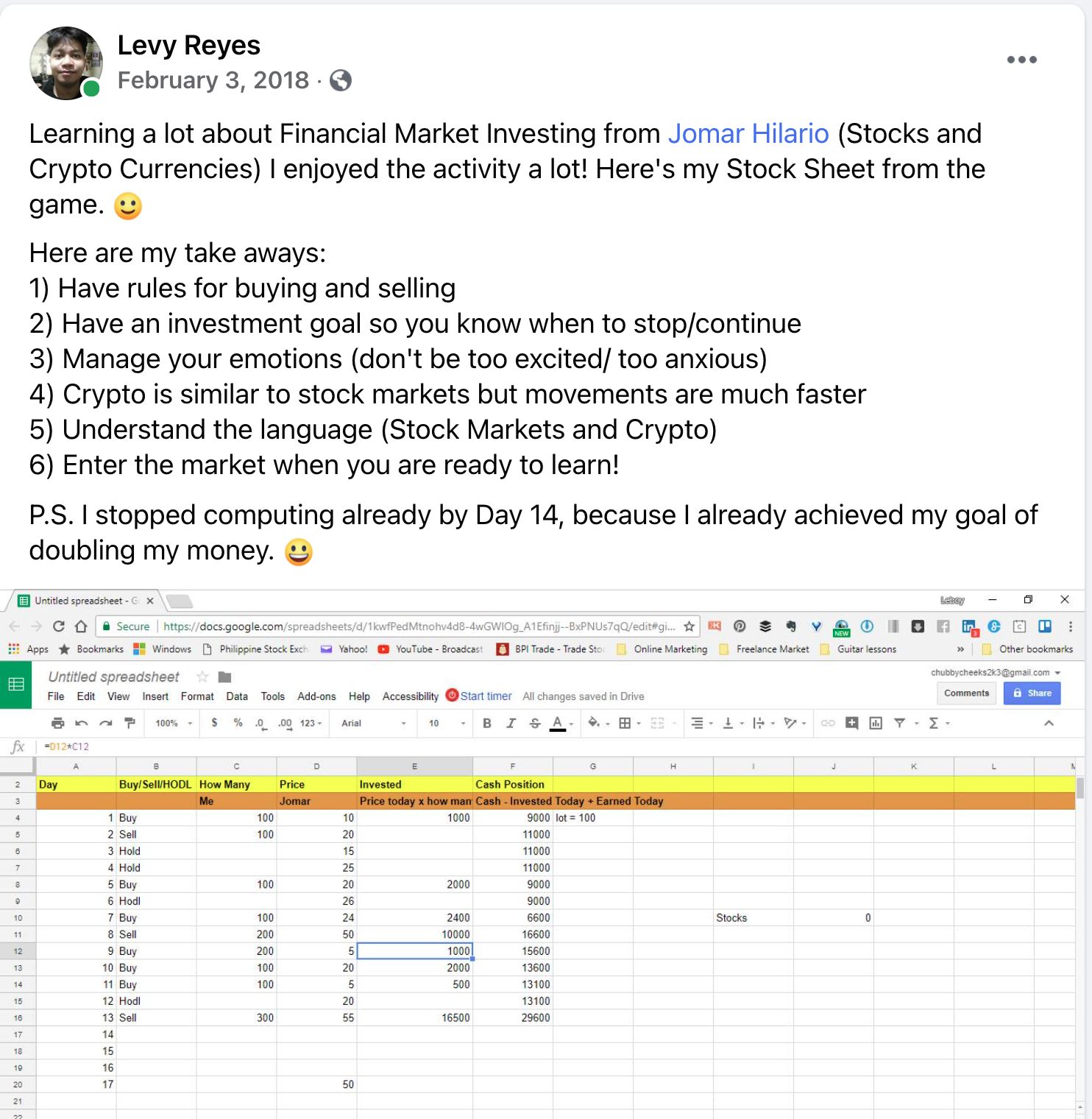 Looks like a jampacked course, yes?
It's not. The course concept is SIMPLE because my trading plan is very simple - too simple in fact - you may have a hard time believing it works.
BUT IT WORKS!
What you will learn is how I - Jomar - create a trading plan. How you can create your own and check if the plan that you create works. That's the simple goal of EARN 50K in the Philippine Stock Market.
The output is a trading plan based on the realizations I got as I struggled to understand books and seminars on stock trading.
Reality: I don't understand most of what they say in those stock market seminars. They are way too advanced for me.
That's why I tried to figure out how a NEWBIE - like ME -can earn from this given my limited understanding of what matters to stocks.
I don't have an Economy degree.
I don't have a good grasp of Macroeconomics and Politics.
I don't come from a politial family or a rich family too.
I don't have an Accounting degree or CPA. I just attend accounting seminars out of necessity for my business.
So….am I a stock broker?
No. I'm a stock trader - but not full time- I do it only using my spare time.
In fact, I'm just like you. Someone who works hard, is extra-busy everyday - providing for my family. However I did realize that I needed to learn how to make money work for me.
HOW TO MAKE MONEY WORK FOR YOU
For many years they say that - "Learn how to make money work for you". They say that Real Estate Rentals is the way - and I did that once.
Mind you - Rentals is also a tough thing to do.
So is stock trading.
So it's a matter of your choice. How would you like to LEVERAGE your cash?
IS THE BANK GOOD FOR YOU?
Because BANKED CASH is not giving you extra cash - even if they say it earns 0.05% a year.
That's because inflation at 3% is way higher than that.
What does Inflation mean? Money loses it's value at 3% a year and your bank money earns only 0.05%.
So you are losing money at 2.95% a year.
THE BANK THANKS YOU
However, the bank has your cash - and YES - they are lending it to people for 30% a year or more.
This is called LEVERAGE. They are using YOUR CASH to make 30% and they pay you 0.05% for depositing your money to them.
The bank is making YOUR MONEY WORK FOR THEM. The bank is leveraging your money.
It's the same story if you let a bank have your GOLD or SILVER for example. They will leverage it.
Leveraging means that your cash is working mainly for the bank.
Note: Bank, Coop - samething.
Now - how about YOUR MONEY WORKING FOR YOU?
Would you like to learn that?
I hope you say YES.
YOU NOW HAVE A CHOICE
After years of teaching people how to EARN from ONLINE -you now have a unique privilege to learn how to MAKE MONEY EARN for you.
HOW?
By studying how your cash can increase - not just "on paper" but - literally - 14% in one month. 5% in another. 30% in another month.
When I say "On paper" - you're not just going to stare at a computer screen and say "Hey! I have extra P 35,000 in stocks!"
Because doing that - one day— will also mean that 4 months after you're probably saying "Oh no! I'm - NEGATIVE P 76,000 in stocks!"
I believe there has to be a better way than staring at computer "money" -w/o being able to USE even part of that money.
Agree?
Want to learn how?
Keep reading.
YES, BUT JOMAR WILL I BE ABLE TO UNDERSTAND IT?
You've been around me long enough to know..
a) I try to keep things simple as possible.
b) I try to avoid technical words
c) I ask for sorry if I'm getting too technical then
d) I try to explain the same things using different examples and different modalities (ways)
LOOK AT THE SYLLABUS BELOW & JOIN
Your Instructor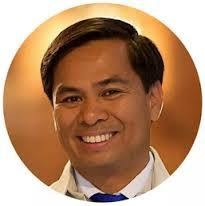 Author of Virtual Careers, the Book
Internet Marketing and Virtual Professional Training Guru of the Philippines.
#1 Virtual Professional Podcaster in the Philippines
#1 Longest Running Virtual Careers Webinar in the Philippines
Bo Sanchez' Internet Marketing Guru
Frequently Asked Questions
When does the course start and finish?
The course starts now and never ends! It is a completely self-paced online course - you decide when you start and when you finish.
How long do I have access to the course?
How does lifetime access sound? After enrolling, you have unlimited access to this course for as long as you like - across any and all devices you own.
What if I am unhappy with the course?
We would never want you to be unhappy! If you are unsatisfied with your purchase, contact us in the first 30 days and we will give you a full refund.