I just had a trip to the grocery store to get some detergent powder.
When I passed by the rice section, I saw not only different varieties of bigas but also different "flavors" of bigas.
This is the first time I saw something like that. Before, there's only the brown, red or black rice, sinandomeng, etc.
Now, there is the combination of Malungay-Turmeric Rice and there's also the Spicy Rice.
Wow! And what amazed me more is that this "flavored rice" claims to be "metabolism booster" and "formulated for weight loss".
These goods will surely capture the attention of people who cannot ditch rice from their diets but want to lose weight.
Even consumer goods need to be "updated" (improved) para makasabay sa gusto ng consumers :).

Just like Jomar's new course about Facebook Ads, the FBADS 404.

It is an update to VA202 Course.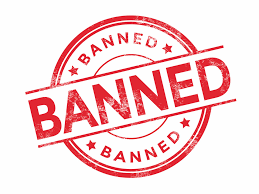 FBADS 404 is created so that you will avoid getting banned by FB. FB has now new rules. You'll also learn
what to do when your account or client's account gets banned (It happens very common today).

In FB ADS 404, Jomar will teach you How You Can Run Facebook Ads using Facebook Messenger Only (no website
involved, no hosted wordpress involved, no optin page, no autoresponder, no email marketing software involved)
In FB ADS 404, you'll learn how to do A/B Testing to improve your ads.
You'll also understand the Updated Facebook Ads Manager (no more Power Editor!!!)
You'll also learn How to Use The New Facebook Pixel to retarget audience.
FB Ads 404 is created so that your FB ads skill stays relevant and you will become more valuable to your clients.