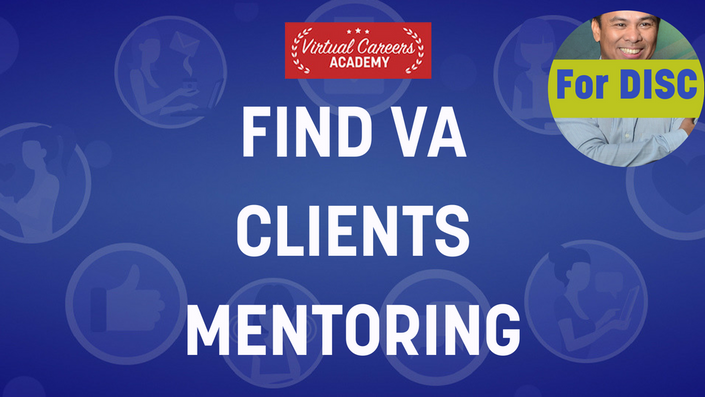 Find VA Clients using B2B Business Development Mentoring
Group Mentoring you in talking directly to potential clients from Week1 until you get an Online Job
Enroll in Course
Remember Upwork? Many think that's the best place to get clients. But Upwork keeps rejecting people from applying or even opening an account. So how are you going to get hired?

You have the skills. You have the training. You probably even worked as an intern or for free. But still - it's hard to locate that VA client who will pay you high and regularly. Plus it's scary to do this alone.

This is a 3 Month-Groupwork-Mentoring Course:

Group:
You will be placed in Groups and you will learn - HANDS ON - how to talk to Foreign Clients (for those DOLLARS etc) so you become their FIRST CHOICE to hire as a Virtual Professional.

Mentoring:
No long videos to watch. No long text to read. You only need to click links and COPY and PASTE. If you can do that, you can join this mentoring group.

Goal:
Get you hired.

New Skills to Learn:
AIRTABLE (Technical Skill)
Business Development (Finding Buyers for Clients)
B2B
Building your Virtual Career as a Business


Find VA Clients Mentoring (FVCM) Details:
FVCM: Enjoy three months of weekly mentoring on how to find VA clients.
So what's in the mentoring?
Mentoring is more like getting an expert guide.
Remember when you google or watch a youtube video about freelancers…
Later… you get distracted into watching Movie Trailers or Cute Cats?
That's what you get when you're doing it alone!
With Mentoring....
You're NOT alone.
You're with a group of likeminded people who will hold your hands (you have 2 right, so hands, not hand) -and journey with you - doing the same thing.
WHO IS "Find VA Clients Mentoring (FVCM)" FOR?
Those who will join —will be those who KNOW Virtual Careers is GOOD, they KNOW they want the benefits of Virtual Careers-but can't seem to take off - for some reason (usually psychological, takot, no time etc, excuses.).
So you know you WANT the benefits of Virtual Careers.
But you can't seem to get that client, yes?
If you're saying "YES" - keep reading.
I've done Virtual Careers training for 8 years and I know EXACTLY what you need to START OFF WITH.
AND YOU START WITH ….
Your DISC TEST.
You're going to take a behavioral test.
I mention it because it's a 10minute test —and has absolutely ZERO FEAR connected to it.
It's free.
It's online.
From there, you'll be grouped into …SUPPORT GROUPS.
SUPPORT GROUPS
This is familar, because I've done this before in my Online Mentoring Club for Online Marketers.
Yes, the groups are INTERNATIONAL.
Though I will group you according to TIMEZONE.
So you can meet up.
Through meetup — I mean ONLINE (offline is totally your choice, you want to swim together, fine by me, just invite me too!)
Anyway, meetups are for making friendship. If you're not interested in making friends, FORGET about the meetups.

:)
Wink wink.
BUT I KNOW YOU WILL NOT MIND MAKING A FEW FRIENDS IN THIS JOURNEY
In the groupings, we will simulate (using actual activities) you belonging to a REMOTE TEAM.
You'll be given real tasks and you'll be dealing with each other ASYNCHRONOUSLY.
Async???
Nehehe—Ano yan?
That means if you send an email at 4pm, expect the reply tomorrow.
That means if you send an PM at 4pm, expect the reply tomorrow.
That's how REMOTE teams usually work.
Async… Means hindi - AT THE SAME TIME.
Nakakatakot na ba?
Stop it! That's exactly how email works.
Ang hindi lang Async is the PHONE CALL and face to face meetings.
Everything else is Async, in life.
Async - di sabay.
BUT JOMAR, the TASKS WILL BE FOR EXPERTS OR NEWBIES?
It really doesn't matter what your status is.
In a REMOTE TEAM, training materials are usually available.
Do you know how to GOOGLE?
You're qualified.
If you're too lazy to know what GOOGLE is, you can't JOIN.
You're not welcome.
This is for people who love to LEARN.
SO CAN NEWBIES JOIN?
This is for NEWBIES!
:)
SO CAN EXPERTS JOIN?
It depends. Are you skilled but don't have a CLIENT YET?
Go join us.
Yes go!
THE ACTIVITIES ARE MAINLY FINDING CLIENTS ACTIVITIES
Q: So do I need to be pretty or handsome?
A: We don't need your face sorry.
AGE REQUIREMENT?
We don't need to know your age.
Are you willing to learn more?
You're welcome!
SO HOW DO YOU JOIN THE Find VA Clients Mentoring?
How long must the mentoring be?
Actually, it's different for everyone.
So we're setting it for 3 months first then we'll decide after 3 months.
HOW MUCH TIME IS NEEDED PER WEEK?
It all depends.
10 minutes to 1 hour a week is fine.
MENTORING NEEDS TO BE PAIRED WITH A SKILL
Some of you already has a skill - Instagram Stories Marketing - but all you need is a client.
Some of you have (so called) zero skills. You're total newbie.
So for the skilled -but no online job- Find VA Clients Mentoring is priceless and required.
Because the ultimate outcome of the Find VA Clients Mentoring is getting hired by a client under Jomar's New Agency -Ideas.Prosper or directly (depends on the client).
TOTAL NEWBIES NEED TO LEARN A NEW SKILL ON TOP OF THE MENTORING.
Because most people need to be re-skilled and upskilled, I present to
you your choices of skills which you can do AT THE SAME TIME as the
Find VA Clients Mentoring.
IF YOU'RE LOOKING FOR AN INTERACTIVE / LIVE / ONLINE COURSE,
there's only ONE for now: Vertical Video Marketing & Mentoring (VVMM)

That's why as a big bonus, the Vertical Video Marketing & Mentoring course includes the Find VA Clients Mentoring, for free.
GET Find VA Clients Mentoring FOR FREE.
When you sign up in the Vertical Video Marketing & Mentoring course.
Your Instructor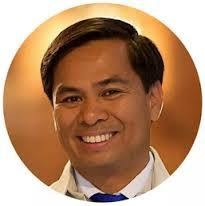 Author of Virtual Careers, the Book
Internet Marketing and Virtual Professional Training Guru of the Philippines.
#1 Virtual Professional Podcaster in the Philippines
#1 Longest Running Virtual Careers Webinar in the Philippines
Bo Sanchez' Internet Marketing Guru
Course Curriculum
Find VA Clients Mentoring - Groupings!
Available in days
days after you enroll
Are You In? Join The Private FB Group
Available in days
days after you enroll
Frequently Asked Questions
When does the course start and finish?
The course starts now and never ends! It is a completely self-paced online course - you decide when you start and when you finish.
How long do I have access to the course?
How does lifetime access sound? After enrolling, you have unlimited access to this course for as long as you like - across any and all devices you own.
What if I am unhappy with the course?
We would never want you to be unhappy! If you are unsatisfied with your purchase, contact us in the first 30 days and we will give you a full refund.