Learn the latest high-valued skills while preparing to transition to Seven-Digit Monthly Incomes
IVS 2017 Advanced: Transitioning from Virtual Professional to online marketer, it this your Big Goal ?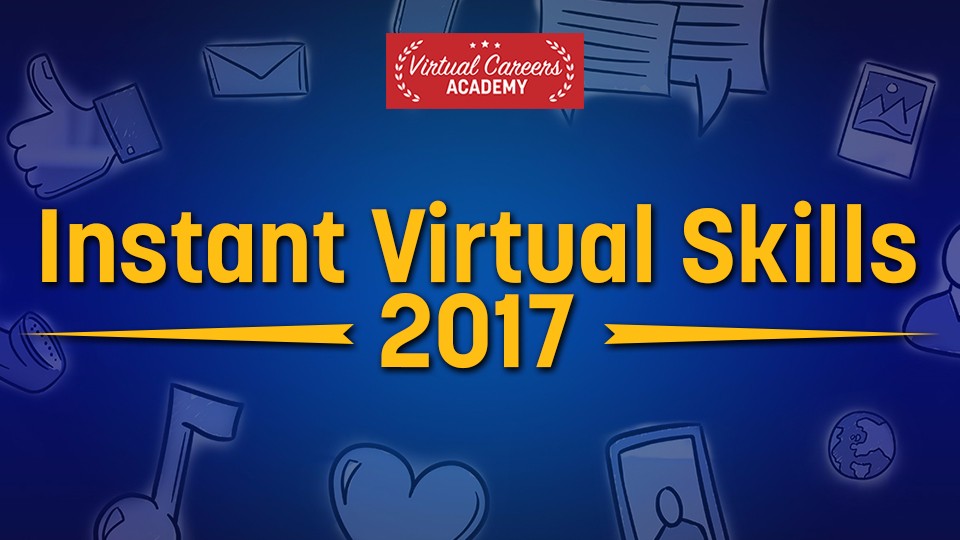 Build Your Online Presence
• Social Media Growth Hacking Secrets: Create Viral Posts So That You Can Achieve Organic Growth in Lesser Time
• Discover the Bridge to Online Marketing for VPs by Productizing Your Offers So That You Can Package Yourself As An Expert and Access New Opportunities
• Video SEO: Make Your Content Stand Out So That Get Ahead of the Competition
Learn the Tools to Make Your Website Simple, Responsive and Load Faster So That You Can Sell More
• Discover the Best Visual Editors for Wordpress So That You Can Design the Coolest Web Pages Without Coding
• Learn How to Make the Most Out of Testimonials So That You Can Ease a Buyer's Anxiety and Close the Sale
• Create a Stronger Sense of Urgency So That You Can Drive the Sales You Want
• Build the Quintessential Mailing List So That You Can Growth Hack Your Way to Profit
Grow Your Business Through Apps With Minimal Coding Skills Required
• Learn How to Use Facebook App Creators So That You Can Leverage Your Marketing Potential
• Discover Facebook Contest Apps So That You Can Fuel Business Growth through Valuable Analytics
• Connect Apps With Webhooks So That You Can Deliver Instant, Real-time Notifications to People With No Coding
• Learn How to Plan Your Automated Customer Service Robot So That Your Customers Can Get Precise, Efficient and Brisk Care Anytime
Life Hacks and More
• Vacation Hacking: How to Take So Many Vacations a Year at Very Little Extra Cost
• Protect Your (Future) Pre-Teens/Teens from the Dangers of Social Media Now
• Protecting Your Wordpress Site From Hackers
There are more topics to come!
WARNING!
If you "already know" how do to all of the above but have NOT done them, then you MUST join IVS 2017! Because the biggest benefit to you is you'll be with a TEAM that does things with you and MOTIVATES you with FRIENDLY COO-PETITION. This is something you cannot do on your own.
One more thing : Big things are accomplished only with a TEAM. How big is your team?