Finally Say Goodbye To Long Commutes, Yucky Bosses, And Corporate Politics
Read about the Gold Rush that's happening - That's Making People and Businesses quietly wealthy while everybody is complaining "that money is not enough"
Here's an extra 600,000 pesos for your family…

You're about to learn how to solve the biggest problem that face most businesses that you-yes you-can solve with my help. But first accept this P 600,000 pesos "virtual cash" from me. You got that – mentally accept it first before we begin.Ready? Now select who you are below– Pick Business Owner, Sales Professional and Marketing Executive, OFW, Single Parent, or Employee: Business OwnersWhat if I told you that there's a way to invest P 100 a day to get a guaranteed number of paying customers – a month? What if these new customers can be selected? Their profile will reflect those of your top 100 big buyers who spend repeatedly in your business. How would you like to finally get accurate, measurable and quick results from every peso you put in your advertising? What if I tell you, you don't have to do this process personally but you can hire the virtual assistants I personally train to do this?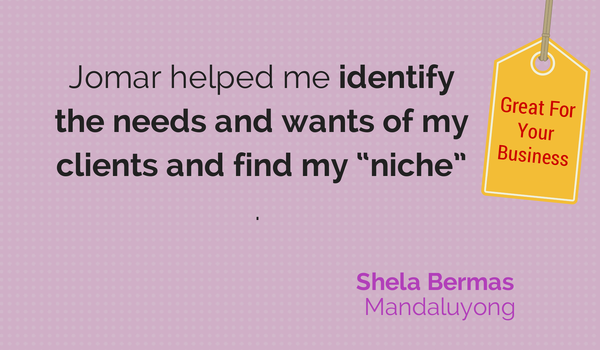 Sales Professionals and Marketing Executives Do you want to put an end to cold prospecting or cold calls once and for all? Would you want to cut out all the waste and uncertainty from your company's advertising? And make your sales people immensely more productive? How would you like to magnetically attract prospects who are pre-disposed to view you as an expert ally and adviser? What if they are also pre-disposed to buy from you? OFWs Are you worried about growing old working overseas and just be known at the "ATM" of the family? Do you want to end your OFW career and be with your family for good? Are you frustrated from not being able to provide enough financial assistance to your family? Single ParentsDo you want to learn how to gain back self-esteem, passion and leadership? Are your bills keeping you awake at night? Are you frustrated about having to leave your kids at the care of the yayas? Are you frustrated from not being able to provide enough financial assistance to your family?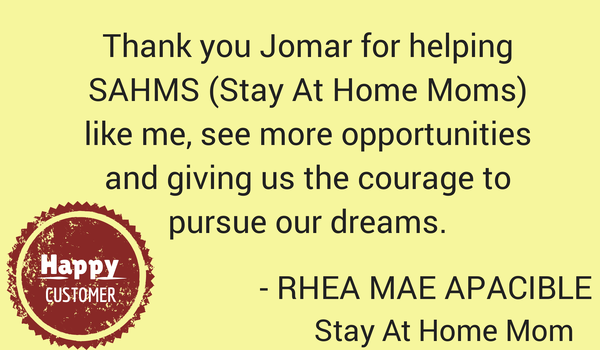 Employees Do you want to have an online business so you can travel with your family? Do you want to finally say goodbye to long commutes, yucky bosses and corporate politics? Do you want to really earn big online without compromising your current profession? Do you dream of waking up in the morning without worrying about going to work again? Do you love learning new tools/apps and get updates on technologies so you can stay cutting edge in the job market?For ALL Do you want to learn the right marketing skills to establish your own business so you can live a life under your own terms, and not be bossed around by anybody else?CLOSE THE DOOR NOW! If anyone of the above is you, then close the door and pay close attention.Remember that P 600,000 I gave you? It's actually P 600,000 a year — every year.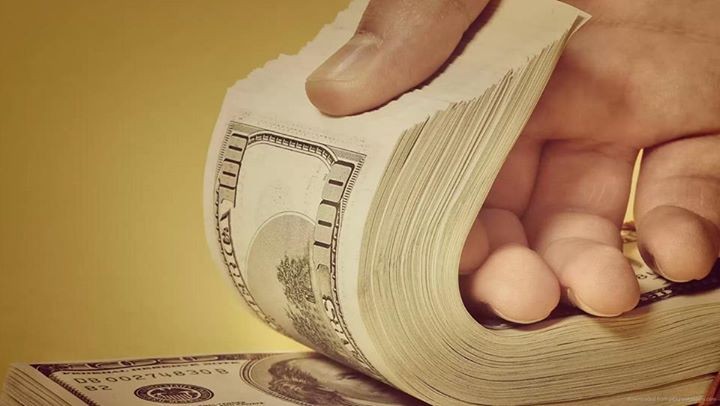 Got that?Say "I accept this P 600,000 a year extra income from you Jomar, thank you."Try saying it aloud."I accept this P 600,000 a year extra income from you Jomar, thank you."It'll be fun.Okay, now that you're holding that cash -you're now asking me,"Jomar, where did this extra P 600,000 come from?".I'm glad you asked because that's the reason why I asked you to close the door.I'm going to explain to you where your P 600,000 came from.It's still yours, right?You still have it?!Great.Let's begin.In the past 5 years I've developed a seminar that answers most of those concerns above for OFW, employees, and single parents: "VA Seminar 2013: How You Can Work From Home As A Virtual Assistant".During those years, people have approached me and said,"Jomar, you must have more courses so we can stay updated to the quick changes in technology." "Jomar, you must make a school because they never teach what you teach in schools. All they teach is 'employment'."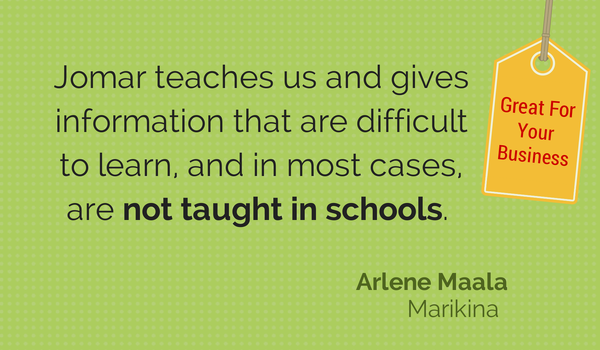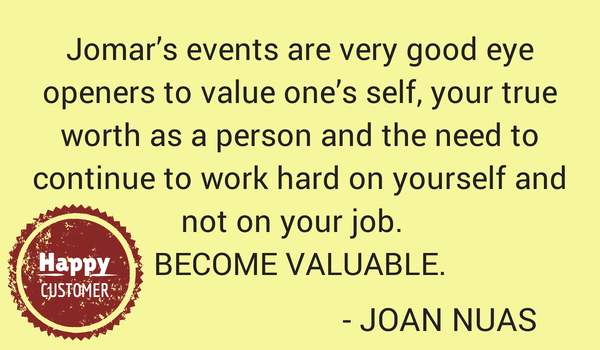 In response to these requests, I created the VA101 Seminar because the world of "content marketing research" was booming. It still is and there's a need for Filipinos to learn this skill because it's so highly valuable. (Tagalog: You can earn P 30,000 a month online with it). Most of the skills involved are "SEARCHING IN GOOGLE". The singular VA101 live seminar happened last March 2014.But something came to my attention recently. Something to do with all the changes that the 1Billion User Facebook has been doing recently. There's Gold Rush happening right under our noses and we don't even know about it yet.

Have you ever played or seen Minecraft?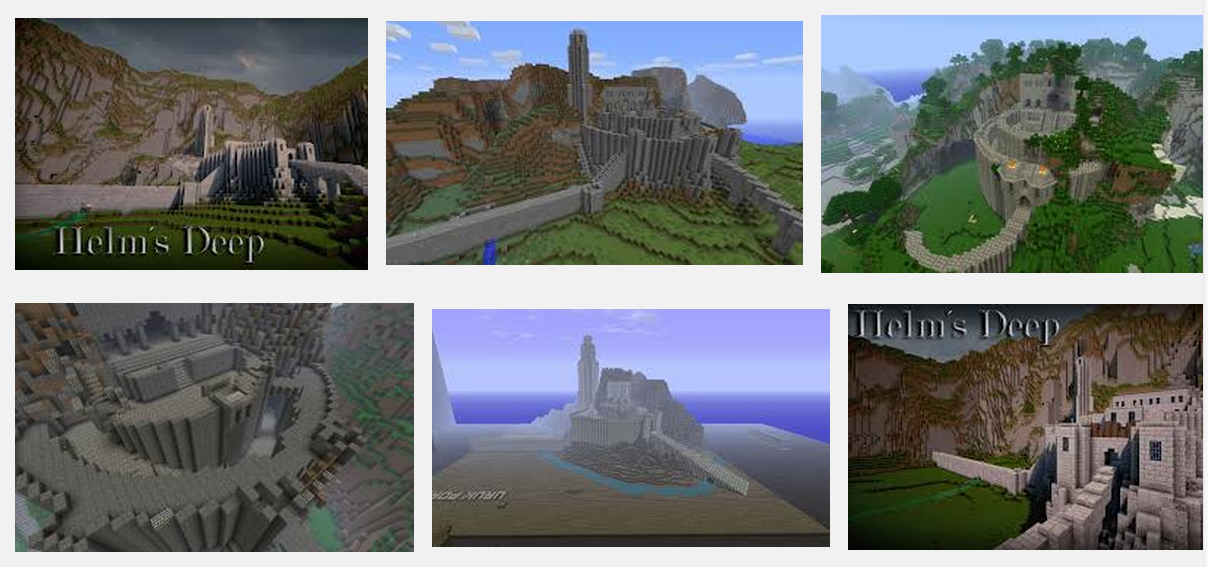 Minecraft is a game that features a miner creating the world of digital LEGO blocks and destroying them as the game player wants.Kids have made enormous worlds out of Minecraft like HELM'S DEEP from Lord of the Rings. You can even go inside and walk in and on the castles and cliffs.That's how detailed the world of MINECRAFT is.Kids and adults rushed to play it. Why? Because it featured an ENDLESS SUPPLY of "FREE DIGITAL LEGOS" to manipulate. How? You can manipulate it on the computer or on touchscreen mobile gadgets.There are also different roles and behaviors of each Minecraft player. Some will come and help you create your "world" or "building". While some will come along and destroy it to your dismay. It's a "shared" world where you can see other people's works and walk in them.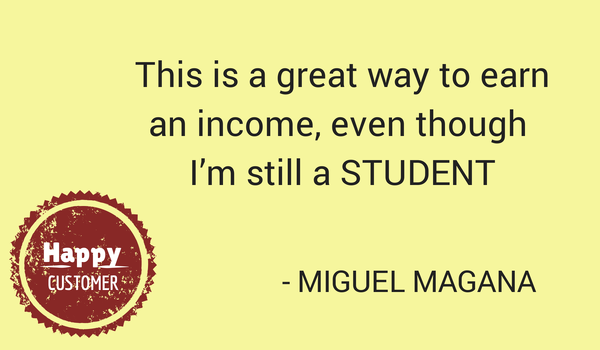 This game reminds me of the roles people play in real mines — specifically GOLD MINDS that help us understand where the REAL WEALTH is really made. Read on to understand what GOLD RUSHES really are!
The GOLD RUSH you are missing out on
First of all, what's a gold rush? Around 100 years ago, people discovered that there was gold in California. At that time, gold was the standard for which a country's money was based on. Having more gold meant wealth for those people. So people all over the world went to California to get gold and to support those who went to mine gold (the miners, #Minecraft AHEM).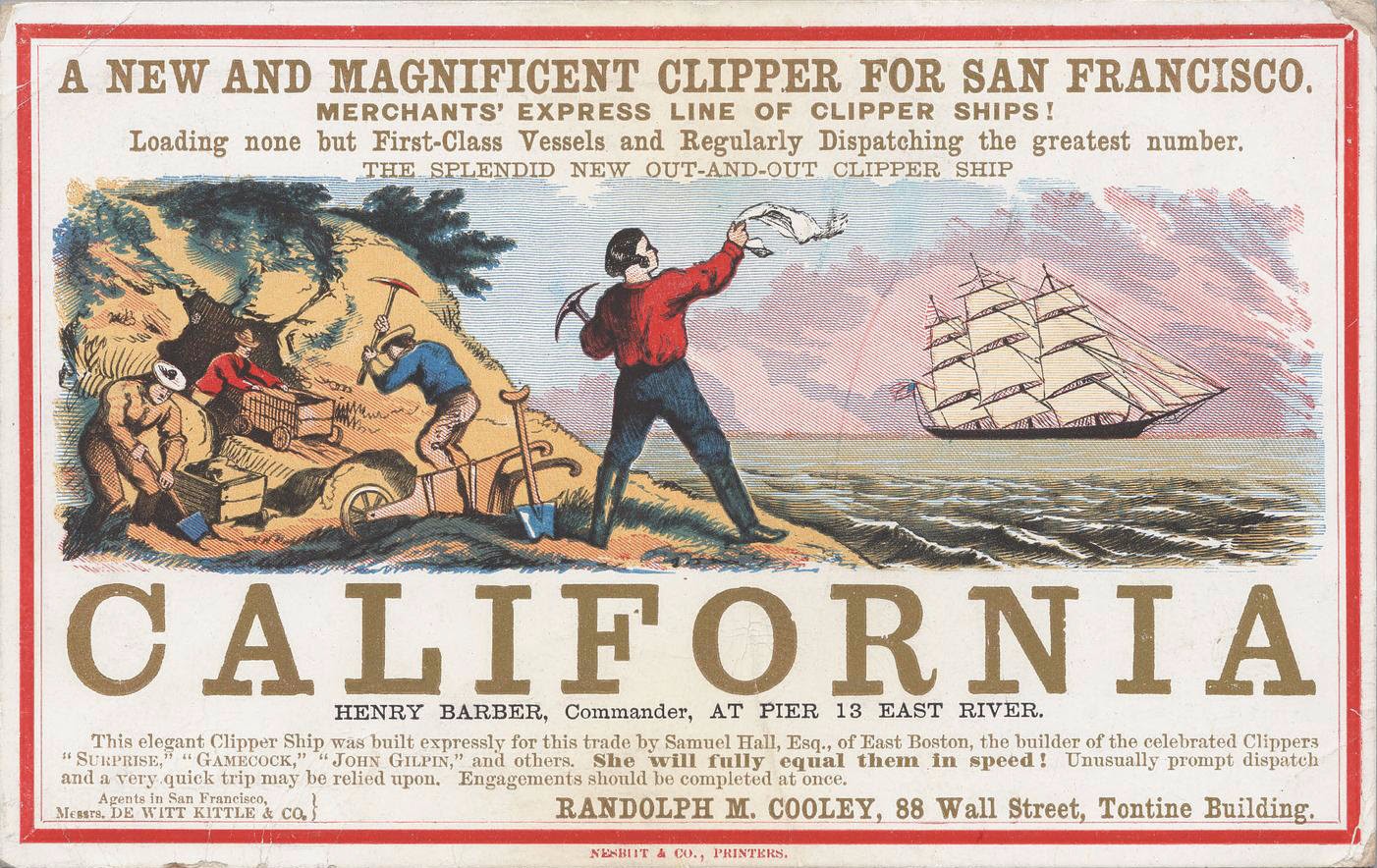 All these people pursued what was called the "CALIFORNIA DREAM". They all wanted to be rich. But can you guess what really happened?Who really got rich?These people got really rich:The transportation services (trains/coach/stages) and merchants (like LEVI STRAUSS who sold jeans up to this very day – LEVI'S). Those who supplied the needs of everyone in the gold rush got really rich.Very few of the miners got rich. They came with a dream and woke up to a nightmare.It's called a rush because of the global response — from as far as Asia and Australia people would travel to "get the gold".So that Jackie Chan movie set in the wild-wild west?The "China man" did exist in the old cowboy days.Now part of a "gold rush" is that it doesn't last long.There was a rush to build towns like Bodie in California. But when the gold ran out, there was also a rush to leave the towns. This gave birth to Ghost towns – yes, just like in the cowboy movies.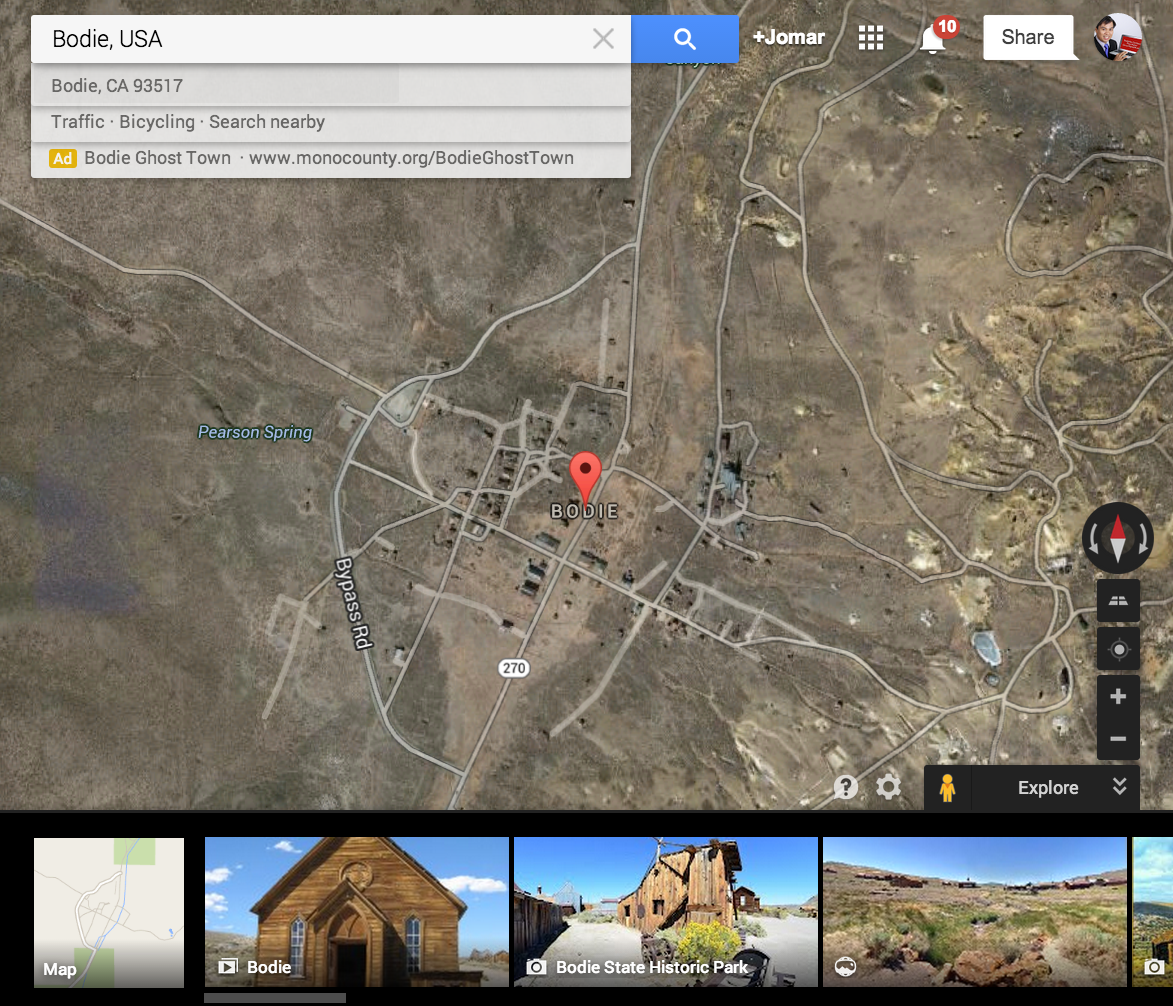 So timing is very, very important in Gold Rushes. Come in late, you see a ghost town with little or no money and people. Come in early or in the middle, but become a miner – you lose the chance to really become wealthy in the process. So how does this relate to Facebook and Today?

Welcome to the Facebook Gold Rush!
Very little people are talking about it, because that's the point of gold rushes, very little people know about it – in the beginning.Once many companies and people know about it- the gold starts to run out quickly.So your timing is important here.I wouldn't be talking about gold rushes if I believed that there's a chance to earn P 15,000 a month or P 30,000 a month here. No. I've already done the math and the actual steps – and some of my students have done it – in ACTUALITY giving rise to 100% increase in income. Here's the thing – they came in early. I taught them TWO YEARS AGO. And now they are harvesting, harvesting the results! But know this — What they did: They learned from me. And I'm giving you a hint, who do you prefer to learn from? A person certified by an award-giving body? A person who graduated from a prestigious school? Or a person who has taught people to have results that translated into 100% increase in income for them? I'm sure you're saying "Syempre ikaw, Jomar!" Then what are you waiting for?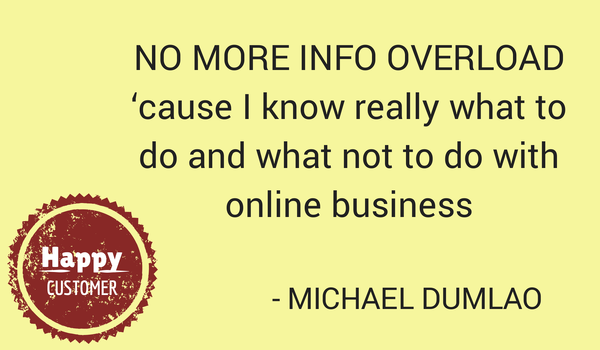 You get 2 days-seminar recording with me. And who knows, months down the year – I'll give you more free webinars – exclusive to VA202 graduates only – featuring those who have DONE IT before you have. I know this because we are already doing a BONUS WEBINAR for VA101 – featuring a classmate of theirs who has DONE IT – gotten the results of P 30,000/a month. VA202 is not giving you P 30,000 a month. It's going to give you MORE. If you act now. Why now?
The Modern Gold Rush You Just Missed
Years ago, people started earning using Google Adsense (advertisements appearing in your blog that nobody ever reads).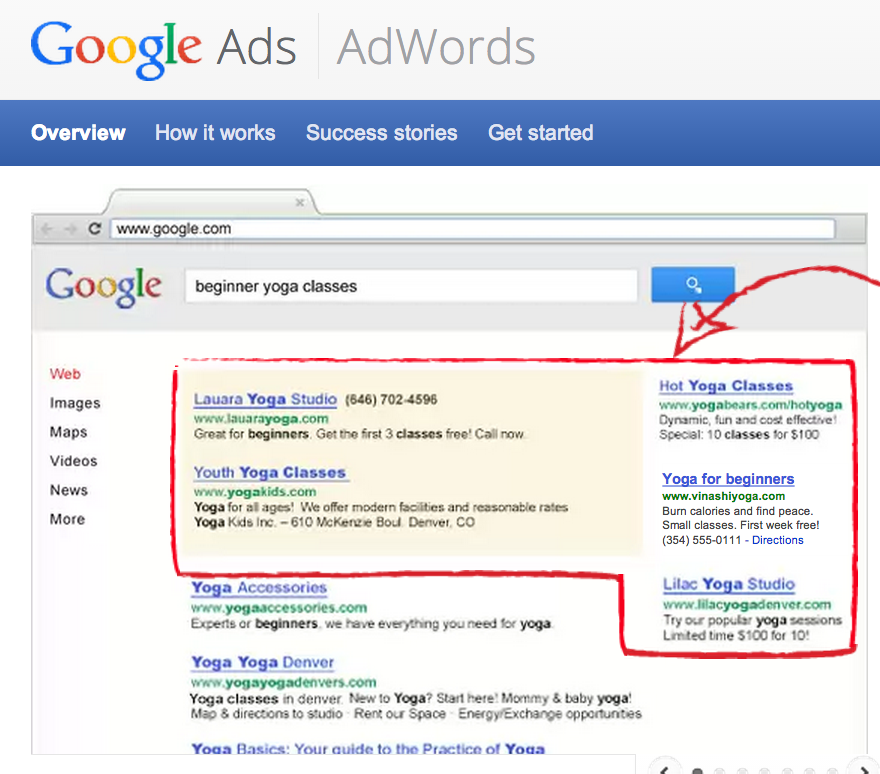 In 2007 even I started earning a good amount by then. It was so easy to join and start earning your few cents. It grew to $30/month for me, $100/month for my sister (who followed what I said), and more for my other students.That's NOT the gold rush.To make Adsense work, there's this thing called Google Adwords. It plugged in ads from companies into Google and in blogs.When it was new (year 2000), the smart techie ones discovered they can "PURCHASE" customers for like 10 american cents or less. And these customers would buy their 20 dollar products.How much did they make?19.90 dollars per customer.Now given they made that much, how many customers did you think they purchased using Google Adwords?An astronomical amount.It made those people rich – back then, during the GOLD RUSH days.Today, not so much.

Because of the many people doing Google Adwords, that kind of amount -10 American cents per customer- is now $1-$5 per customer. I just checked, just now. There are still markets that have "gold rush" capability but Google Adwords is so over populated today that you definitely need to finish the VA202 Seminar first. Only then can you apply what you've learned on Google Adwords. Bottomline, Google Adwords was the gold rush pre-2010 – and joining today is not a good use of your time and money. But good news! There's a brand new gold rush – and that's what the VA202: Work at Home / Business Gold Rush Seminar is about. GOLD RUSH: USING FACEBOOK TO THE MAX to create income for you, as a virtual assistant or a business person.
Ask Yourself This
How many people do you personally know reaping the rewards of "unlimited income" using Facebook today? I'm guessing "NONE" – unless you know our Webinar guests the past free Monday webinars. What's exactly what you will learn in VA202 – Work at Home / Business Gold Rush that we both use and teach.
"So
Jomar, What Will We Really Learn?"



If you're going to earn from the internet from scratch – your best route is to become a Virtual Assistant who maximizes the use of Facebook for businesses.You're going to learn systems and some simple mathematical formula that will literally flood any business with customers.And if you're the virtual assistant who does that – the business owner will want to pay you VERY VERY VERY VERY VERY VERY VERY Handsomely.It's a scene where in you email these to the business owner:"Hi Miss Client, we have exceeded our sales quota again today, by 1000%.""Hi Mr. Client, you now have 500% more prospects than last month because I did this…"But you do have to prove you know how to do it – to any one who asks. You should be able to prove it even if you don't have a product, or don't have a niche or market or don't even know of any business!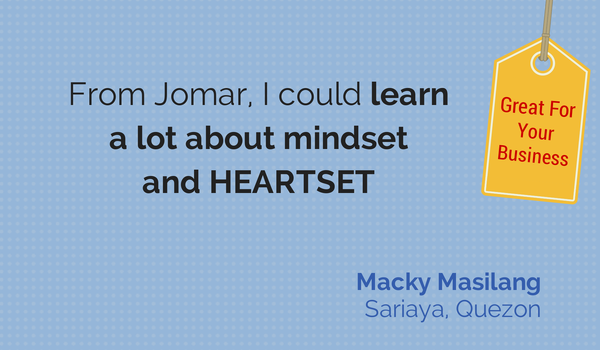 How can you prove it? This is where the 2 Day Downloadable VA202 Seminar comes in. You'll learn all the brand new techniques – an upgrade from my previous seminars – on how to impress your new potential clients, find them and keep them. You'll learn the skills; you'll learn the mindset. You'll learn the heart-set, the 'how' and 'why'. You will also know "who should hire you" and "how to find them".

In VA 202: Work At Home/
Business Gold Rush Seminar
Here's What You Need To Know
To Boost Your Income
Facebook Gold Rush by Jomar Hilario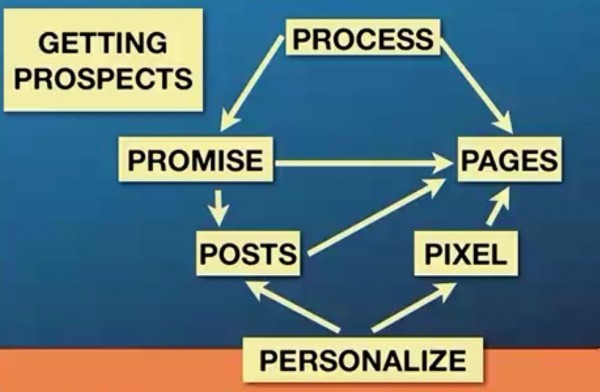 A. PROCESS: How knowing how you get your prospects and buyers last month is critical to getting more clients in Facebook using its new New Advertising Tools.B. PROMISE: How understanding the promise that your business fulfills in the minds of customers is essential to attracting buyers in Facebook rather than "browsers only".C. PAGES : How to use only 2 pages in your website to get clients and only 2 pages to get more sales.D. POSTS: How to create Facebook posts that improve your wealth by measuring the ONE THING that most experts neglect to emphasize.E. PERSONALIZATION: How to expand your reach, market size and start making sales in the strangest places online – from the comfort of your own home – using Facebook.F. PIXEL : How to use a tiny bit of "Even I don't understand it" computer code to dramatically get 1 new prospect for 1 Peso, results like my student "Shine" did – in a previous free Monday webinar interview. Note: She spent 7,000 pesos to get 7,000 prospects – with complete details as to their buying needs – and she did it legit – no cheating. This is the diamond of "infinite" wealth.If you dare to understand it – from me – you will NEVER EVER think the same way again. You will never say "AY..hina ng sales…"Get the privilege to grab these…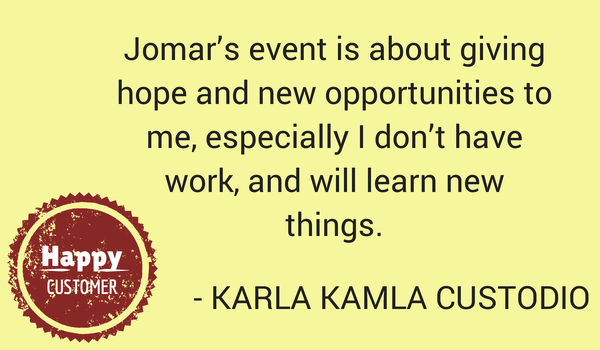 Get the VA202 Seminar
Webinar Recording
GET TWO PRE-EVENT WEBINAR RECORDINGS TO PREPARE YOU. YOU WILL ALSO ENJOY ONE POST-EVENT FOLLOW-UP WEBINAR RECORDING: All these to be included in the Downloadable VA202: Work At Home/Business Gold Rush Seminar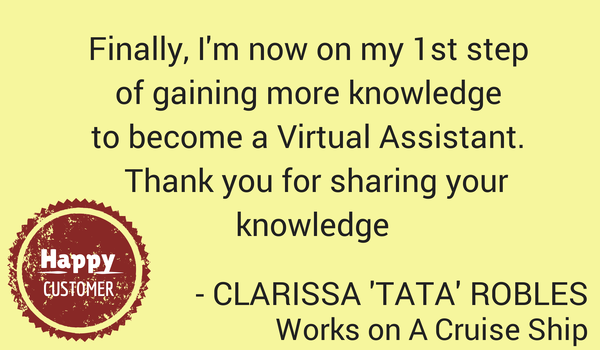 But It's Really Not
"Just About Wealth"
Let's get back to the "contents of the seminar". Expect that this is not mostly about wealth only. It's mostly about you and your relationships. This is the core of what we do. Of what I do. I share these strategies with you because it has the potential to give you: CLARITY from confusion in life. FREEDOM from other people you shouldn't be with. FREEDOM to do what you want when you want it with whom you want to do it. ACCESS for your family to enjoy what they haven't enjoyed before.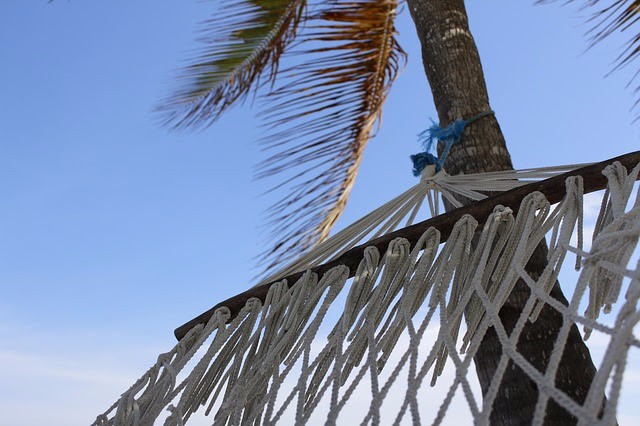 So Now Let's Talk About Cost
What will it cost you if you say "saka na" "next time na lang" Remember I gave you P 600,000/year? If you don't join now —> You lose that P 600,000/year extra income that you already have in your hands. P 600,000 is 50K a month for 12months. 50K is the potential minimum income. That's the cost for you not to signup today. But that's just the start. What is it going to cost the people you love? What is it going to cost your stress level, deteriorating health, no-time for relationships lifestyle? The longer you delay, the more money you lose. Because the cost for the seminar is a tiny fraction of these costs.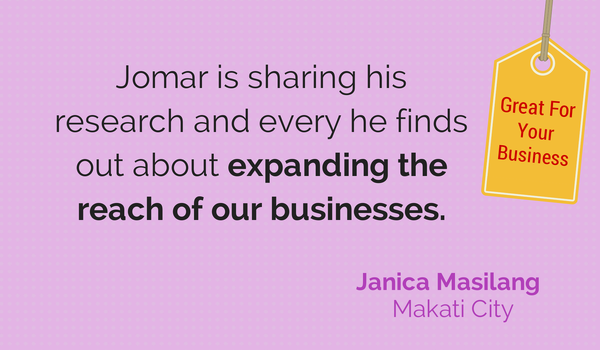 It's Really Not About
Financial Wealth Lang
If this is your first time to attend a Jomar Hilario event then expect ALL aspects of wealth to be discussed in depth. When Jesus invited the apostles, he gave a promise "Come and be fishers of men!" without any explanations. He didn't say : "You will witness the feeding of 5,000!" "You will see the calming of the storm!" "You will see miraculous healings!" Instead it was a simple invitation. If you want to be physically blessed in ALL ASPECTS of your life, then get this Downloadable "VA202 Seminar" that's unlike all others you have ever attended.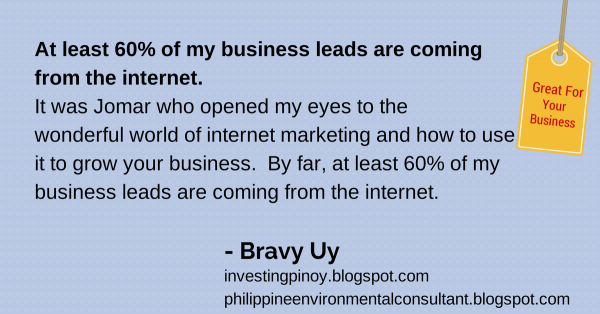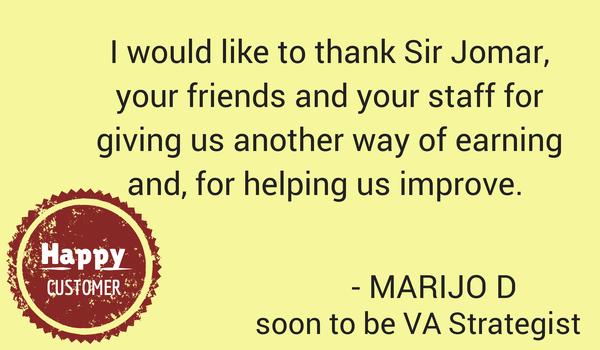 Get the Downloadable VA202 Work At Home/Business Gold Rush Seminar Now!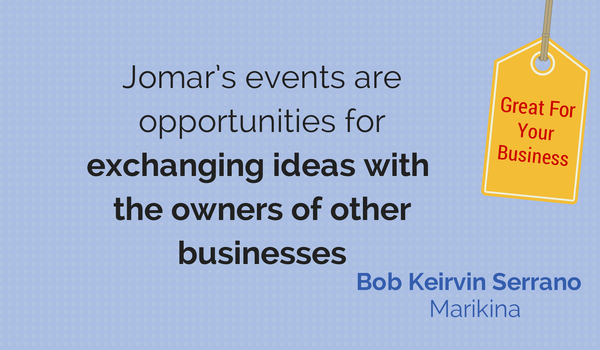 Get to Know Jomar Hilario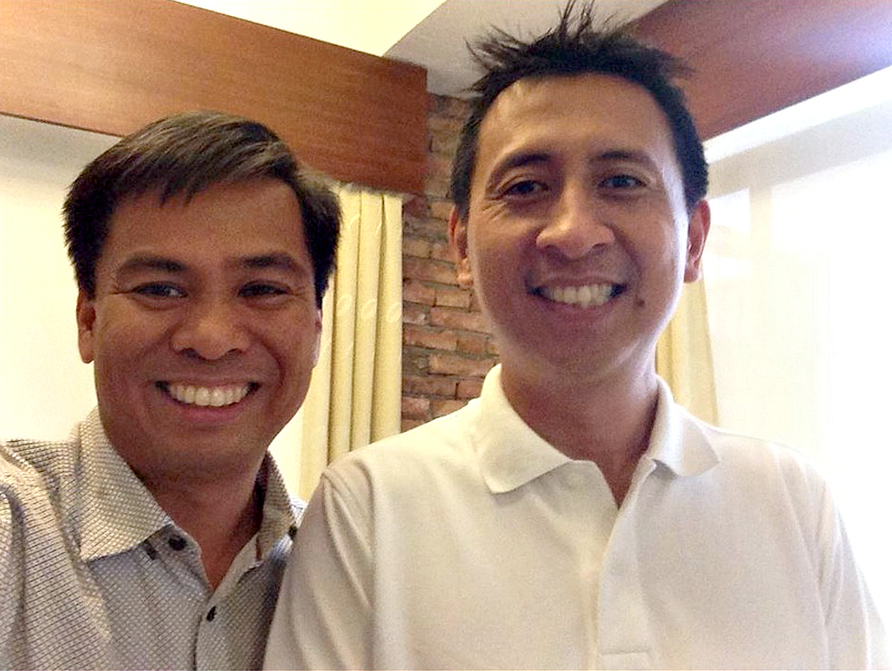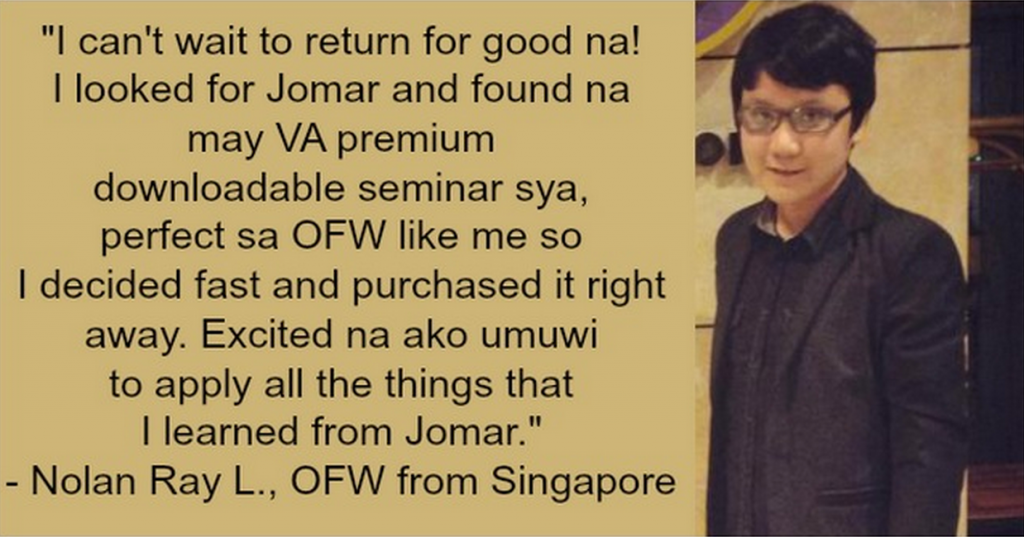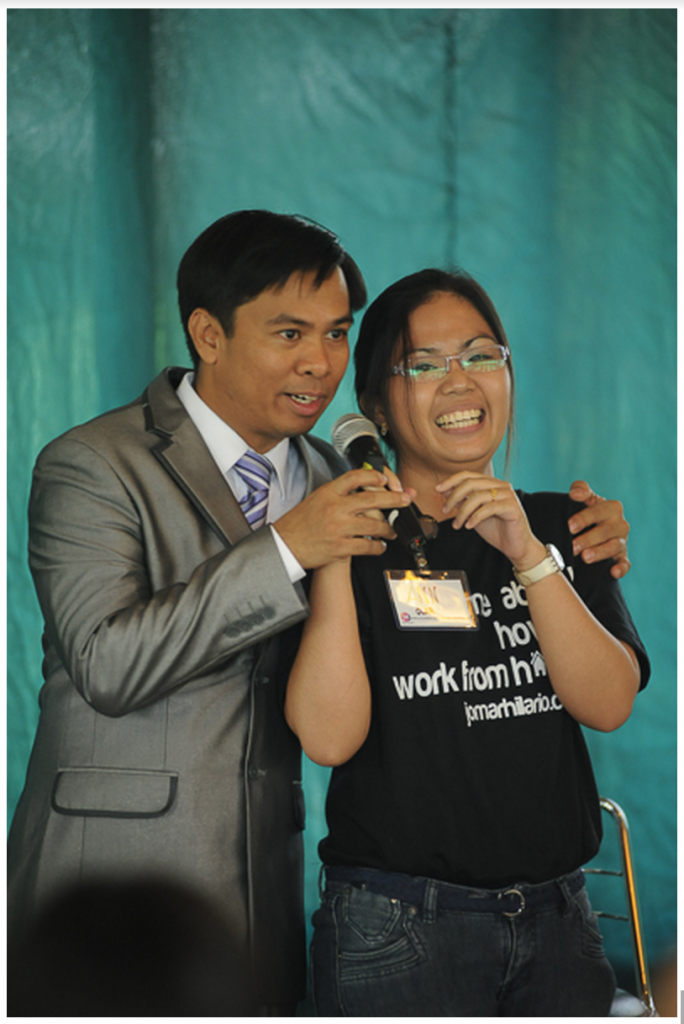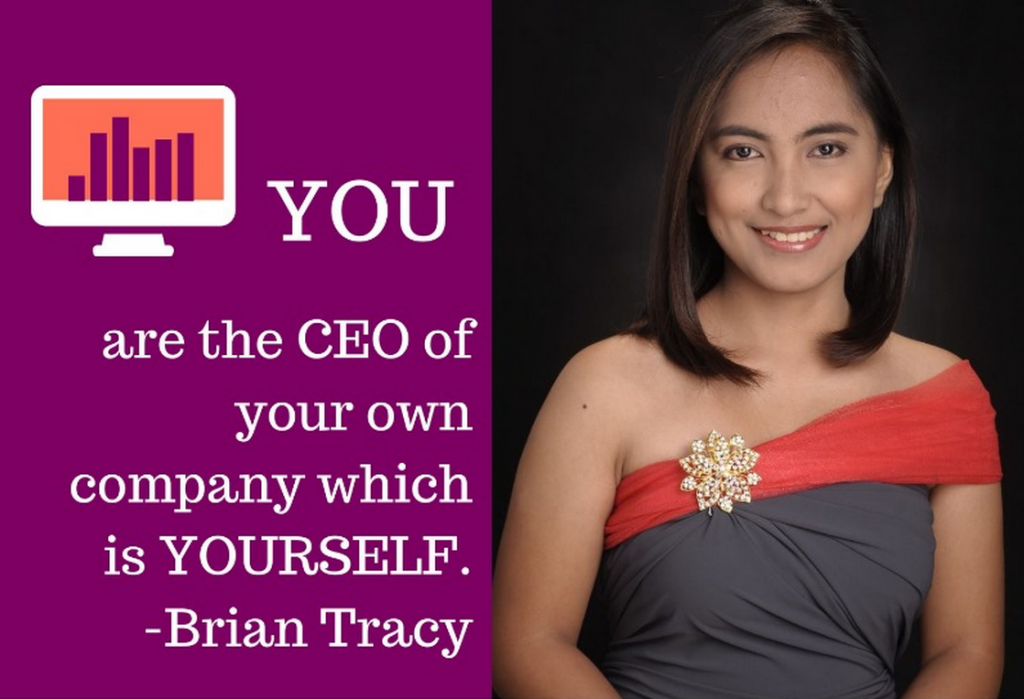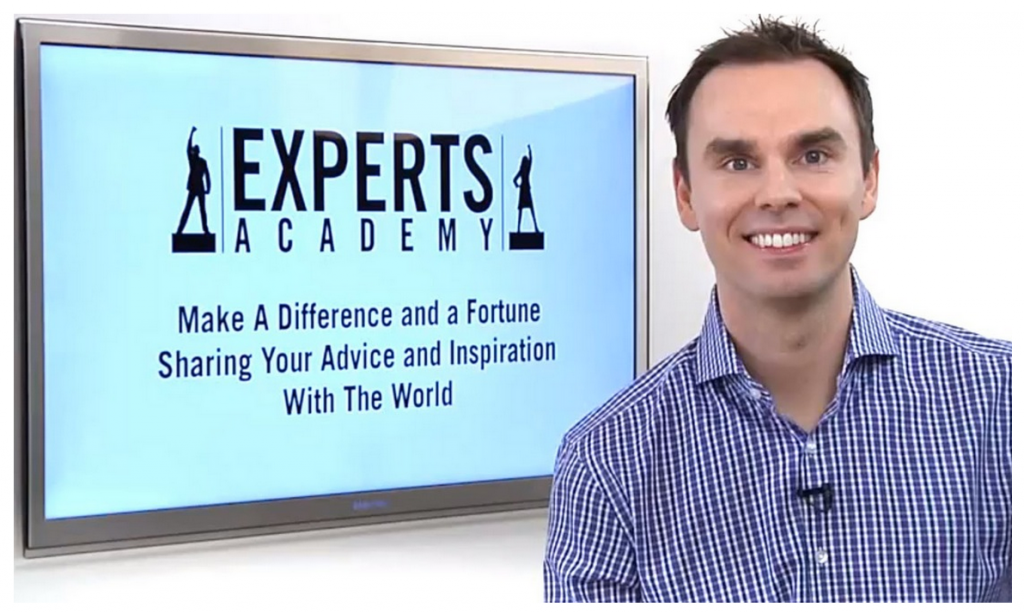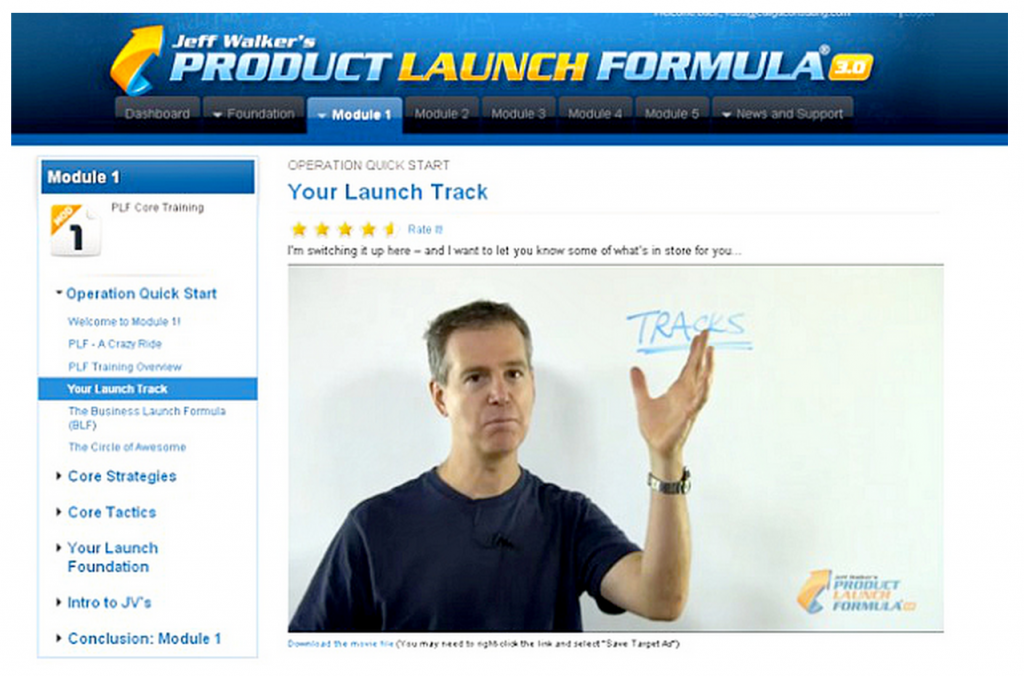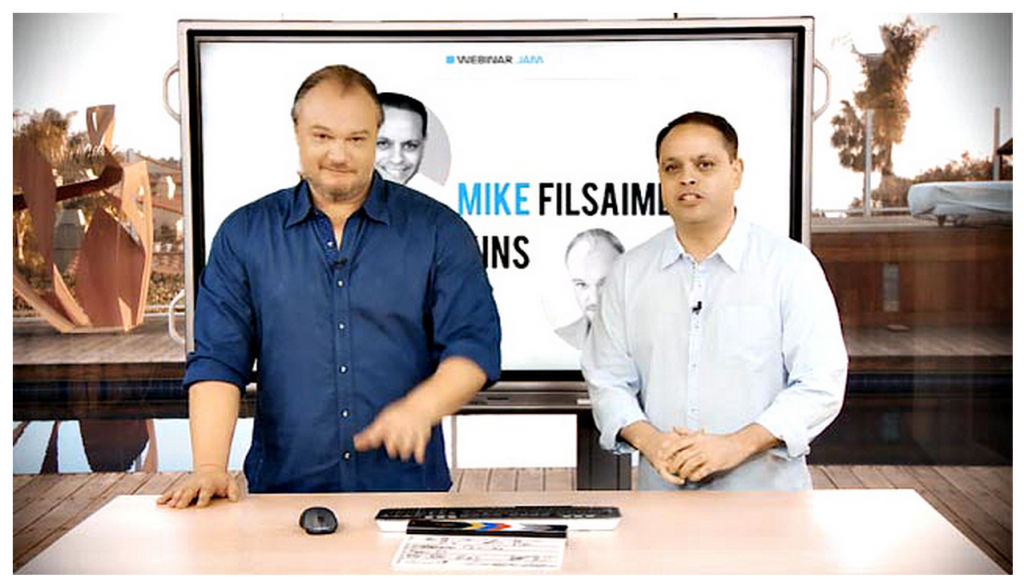 Download the VA202: Business / Work At Home Facebook Gold Rush Seminar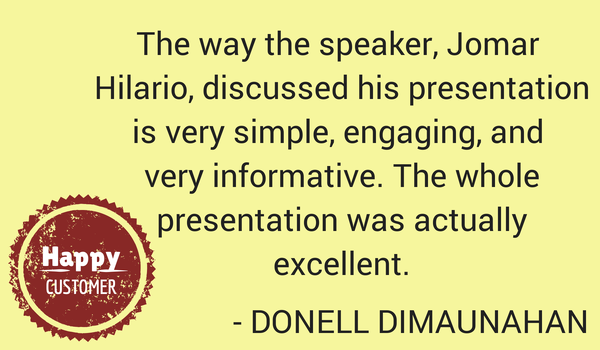 If You Already Learned
A Lot From Reading This…
Expect More
If You Are A Virtual Assistant OR You Want To Become A VA And Start Earning Dollars While Working From Home, you will:
Learn How To Charge High Rates – go beyond the $3 dollars per hour mentality
Learn How To Negotiate with your online clients
Boost your productivity and impress your clients, learn 8 AWESOME cloud tools and save time for your VA business with your online clients
Know the ONE NUMBER that your client use as the basis for your performance
Get the NUMBER ONE IN DEMAND SKILL – clients will come knocking at your door because of this (it can trigger a bidding war!)
Appreciate TRAFFIC — the good traffic — and how it can make you more valuable to you clients
You will learn the step by step skills needed to charge high rates because this skill directly brings more income to any business.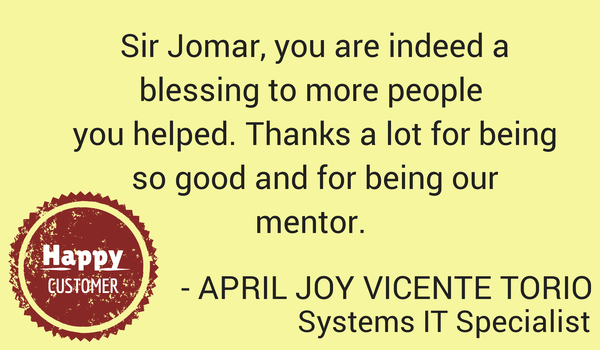 If you are an Online Entrepreneur or a Business Owner, expect these from Jomar:
You will learn the math and the how-to increase both the number of buyers and prospects.
Get to know how to think ROI for your online investments – Are you getting more or less returns?
Understand why TRAFFIC is a positive wordfor your online business
Take a 2nd look at Facebook Ads and how it can exponentially grow your business at less the cost of traditional advertising
See the 10 Profitable Website Design Elements That Sell & Capture Leads
Know How To Make The Online Business Work For You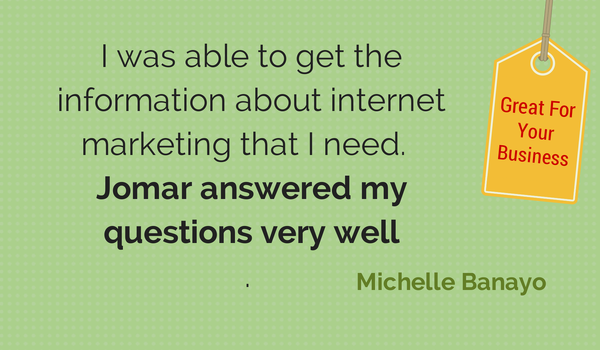 Download the VA202 Work at Home/Business Gold Rush Today and Start Achieving Your Business' Maximum Potential!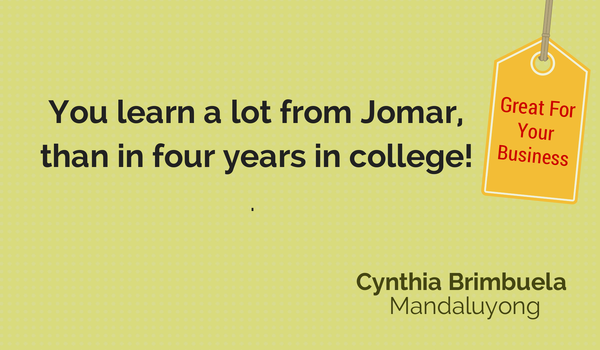 Course Curriculum
VA 202 - Start Here
Available in days
days after you enroll
STUDENT SPECIAL DISCOUNT
Available in days
days after you enroll
PRE-EVENT WEBINARS
Available in days
days after you enroll
Frequently Asked Questions
When does the course start and finish?
The course starts now and never ends! It is a completely self-paced online course - you decide when you start and when you finish.
How long do I have access to the course?
How does lifetime access sound? After enrolling, you have unlimited access to this course for as long as you like - across any and all devices you own.
What if I am unhappy with the course?
We would never want you to be unhappy! If you are unsatisfied with your purchase, contact us in the first 30 days and we will give you a full refund.
Your Instructor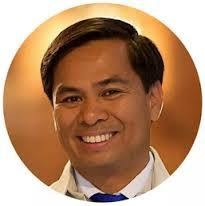 Author of Virtual Careers, the Book
Internet Marketing and Virtual Professional Training Guru of the Philippines.
#1 Virtual Professional Podcaster in the Philippines
#1 Longest Running Virtual Careers Webinar in the Philippines
Bo Sanchez' Internet Marketing Guru